Cable Entry System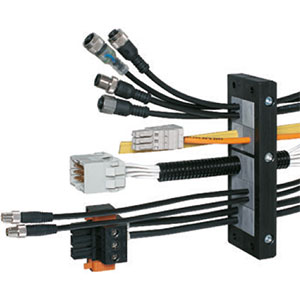 Would you prefer to connect a pre-assembled cable to an installation enclosure or cabinet, or install it later, without having to dismantle the plug or cut it from the cable? If so, you can save time and money by using Weidmuller modular Cabtite cable entry system. These systems are a combination of splittable cable entry strips or cable glands connected with clamping grommets. The use of split, captive grommets allows different diameters to be fed into the enclosure whilst simultaneously guaranteeing IP 54 protection and strain relief. Thanks to the fact that they have the same design and dimensions, the modular components and grommets can be used in cable entry strips as well as in cable glands. The system is found particularly in measurement, power, computer lines or field bus systems.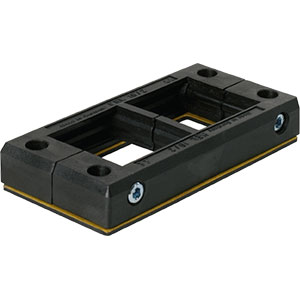 Cabtite KEL
The rectangular panel cutout frames fit exactly into the standard cutout for heavy-duty connectors. This makes it possible to accommodate up to 40 connectors in a very confined space. Snap frame for mounting the cable entry frame in the switchgear cabinet. Weidmuller Cabtite KEL-DP feed-through plate system offers an affordable alternative to standard cable glands. It is ideal when multiple cables must be connected within an installation enclosure and when IP 54 protection is adequate. Weidmuller offers this system with round and rectangular entry plates. The entry plates are simply pressed into the standard cut-outs. The position of the system is centred by means of integrated spring-loaded pins. Cable clamping rail Cabtite KEL-EMV provides electromagnetic protection for prefabricated cable without interrupting shielding.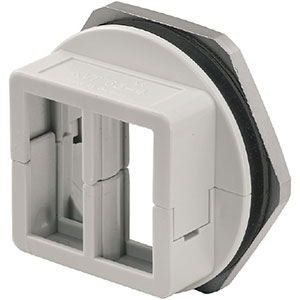 Cabtite KVT
Weidmuller KVTs are used to feed through prefabricated cables when space is tight or only a few cables are required. As is the case with its big brother, the KEL, this product is also a two-piece system for easy assembly using the same cable grommets. The preassembled KVT32 can be used for hole diameters up to 35 mm, the KVT63 for hole diameters up to 65 mm. A sealing ring is also included.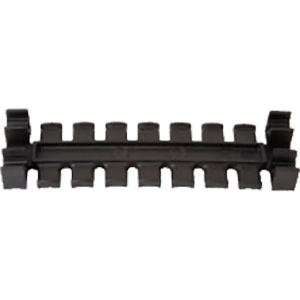 Cabtite KZL
Weidmuller Cabtite KZL strain-relief strips are used when routing various types of cables to machines and electrical cabinets. A secure grip is ensured by the undercut on the comb-shaped profile. Cable ties provide strain relief for the cables. Undercuts in the teeth of the KZL prevent the cable tie from slipping out.