Process Heaters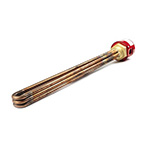 Process Heaters are commonly used in applications such as hydraulic fluid, acidic solutions, potable water, crude oil, hydrogen, superheated air, and industrial gases. Browse our selection of circulation, immersion and air heaters.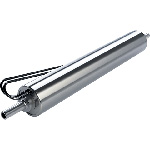 Air Heaters
Air heaters offer performance and versatility in medium to low temperature applications. They can be used to prevent condensation and freezing in electrical or mechanical housing and can also be used in ducts for forced air heating. Browse our variety of air heaters to find the perfect solution for your application.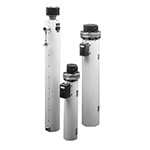 Circulation Heaters
Circulation Heaters are ideal for applications such as general liquid and gas heating, as well as purified and inert gases, supercritical fluids and liquids such as de-ionized water used for semiconductor and electronics industries. We offer a variety of In-Line, screw plug, flange, and heat exchangers.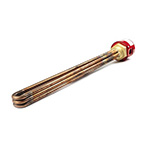 Immersion Heaters
Immersion heaters are often used when heating water, oils, solvents and process solutions, molten materials and air/gases. Immersion heaters generate all the heat within the liquid or process, making them extremely energy efficient. Browse our wide selection of Immersion heaters to find the right solution for your application.