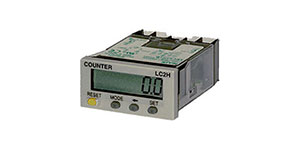 LC24 counters have been discontinued. What's the substitute product?

How do I disable the RESET button on the front panel of the LC2H counter to enable the terminal side only?

Turn the lock button on the side of the counter (Switch 1 indicated on the body) to the terminal side.