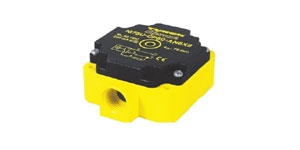 AC sensors are typically available in a voltage range of 20-250 VAC. For more details, view the reference guide below.
AC & AC/DC Outputs

These sensors are used as pilot devices for AC-operated loads such as relays, contactors, solenoids, etc. The solid-state output permits use of the sensors directly on the line in series with an appropriate load. They, therefore, replace mechanical limit switches without alteration of circuitry, where operating speed or environmental conditions require the application of solid-state sensors.
These sensors are typically available in a voltage range of 20-250 VAC. All models are available with either normally open (N.O.), normally closed (N.C.) or programmable outputs (from N.O. to N.C.). Careful consideration must be given to the voltage drop across AC/DC sensors when used at 24 VDC.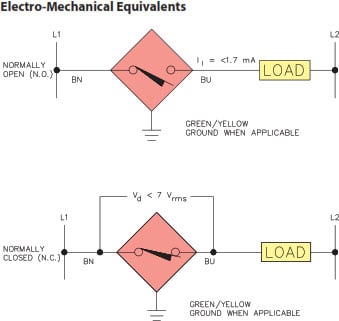 Since the sensors are connected in series with the load by means of only two leads, an off-state current flows through the load in the magnitude of approximately 1.7 mA.
This, however, does not affect the proper and reliable performance of most AC loads. Another characteristic of solid state sensors is a 5 to 7 volt drop developed across the sensor in the ON state.
All models contain a snubber network to protect against transients from inductive loads, which can cause false triggering.