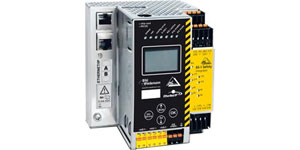 TURCK supports several methods to set or change the IP address across all products, read more about the different methods here.
IP Addressing via rotary switches or "Rotary Mode" - the last byte of the IP address is set with the rotary switches on the device
"DHCP Mode" – IP values are assigned during device power-up.
"BOOTP Mode" – similar to DHCP.
Via PACTWare – device IP addresses can be changed via the device DTM through a frame application like PACTware.
Via webserver – Turck devices contain an embedded webserver that will allow the user to assign an IP address via a supported web browser such as Microsoft Internet Explorer or Google Chrome.