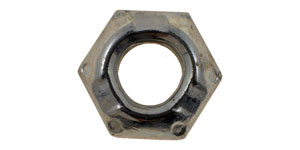 Read below for TURCK's maximum locknut torque specifications.
Maximum Locknut Torque Specifications
The locknut torque should be considered for all threaded sensors to prevent the housing from being over stressed. The values below pertain to the locknut provided with each sensor. Liquid thread sealants of an anaerobic base, such as Loctite, are recommended if strong vibrations are likely.
Caution: Sensor barrels are typically brass. Consider break torque when selecting a grade of thread sealant.