ABB Low Voltage Pre-Punched DIN Mounting Rail
010159826 ABB Low Voltage Pre-Punched DIN Mounting Rail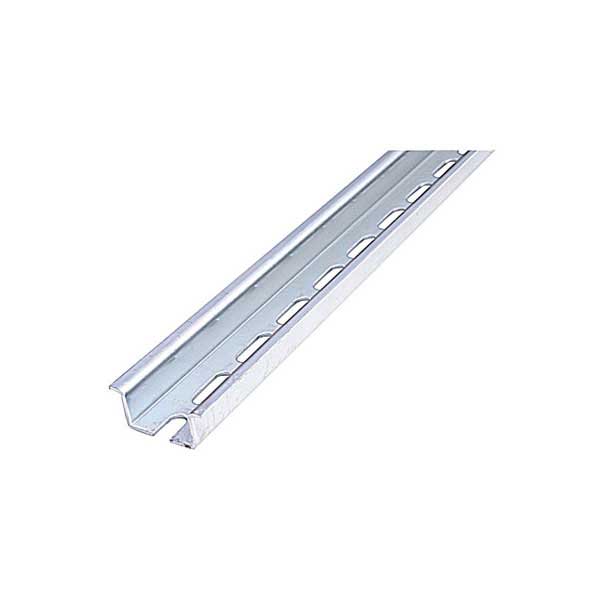 Product Type:

Mounting Rail
017322005 ABB SNA Series PR50 Pre-Punched DIN Rail, symmetrical, 7mm hole spacing, 2m L x 35mm W x 15 mm H, Zinc Bichromate-Plated Steel, in compliance w/EN 50022 standard (DIN 46277-3 - NFC 63015) DIN 3.
Product Description
ABB has one of the widest selections of
connection devices
on the market today, spanning various technologies- screw, PI-Spring, (Push-in and spring), spring, IDC, pluggable, stud and more. Their catalog includes over 8,000 products and solutions.
BENEFITS
High quality products- benefit from the best connection.
Simplification and acceleration of flows- reliable expertise in delivery times.
Innovating for tomorrow's solutions.
Perfect connection reliability in response to all connection challenges.
FEATURES
Connecting capacity from 0.22 to 300 mm² (22AWG to 1000kcmil).
Large offering covering all applications and functions.
Worldwide availability.
Exclusive solutions and technologies like ADO System® terminal blocks, ESSAILEC® test blocks, Interfast the pre-wiring system for PLC's.