Chromalox GTF6 Side Mount Fluoropolymer Covered Heaters
Chromalox GTF6 Side Mount Fluoropolymer Covered Heaters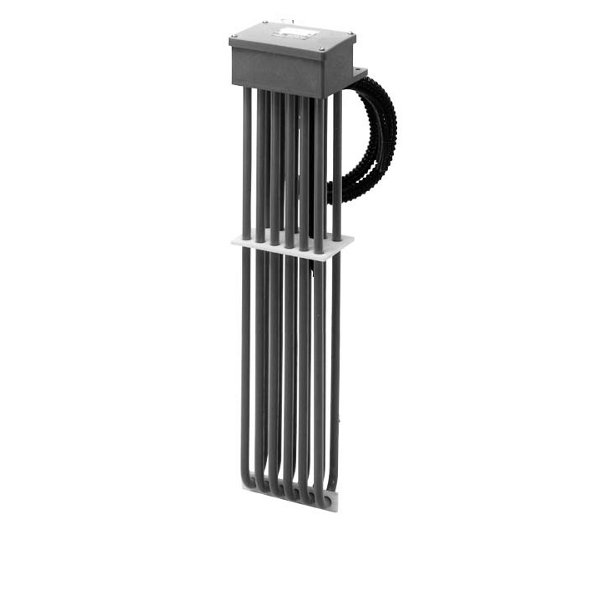 Product Type:

Covered Heater

Manufacturer:

Chromalox

Product Family:

Model GTF6

Heater Application & Type:

Side Mount - Fluoropolymer Covered

Weight:

19 lbs
Chromalox GTF6 Side Mount Fluoropolymer Covered Heaters, GTF6-2 GUARD.
Product Description
GTF6 Side Mount Fluoropolymer Covered Heaters
6 Fluoropolymer Covered Stainless Steel Elements
10 W/in²
2 - 12 kW
240 and 480 Volt, Three Phase
Moisture Resistant Terminal Enclosure
Features
Moisture Resistant Terminal Enclosure
Side Mounted Construction with Mounting Flange
Single Use Overtemperature Protection Thermal Fuse Supplied as Standard, for Process Temperatures up to 180°F (82°C)/ Fuse Temperature 219°F (104°C) Limit. For Higher Process/Fuse Temperature Limits, Consult Factory. Field Replaceable
Resettable Overtemperature Protection Thermal Fuses also Available
Polypropylene Guard, order separately
Custom Vertical Heights and Other Configurations available
Alternate Voltages and Single Phase available
Description
Chromalox Over-the-Side Immersion Heaters are designed for installing in the top of a tank with the heated portion directly immersed along the side or at the bottom. This provides easy removal of the heater and ample working space inside the tank. Our commercial heaters are available with heating elements made of Copper, Steel, Stainless Steel, Cast Iron, INCOLOY®, Titanium, Fluoropolymer coated, and Quartz. A wide selection of kW ratings, shapes and mounting methods are available to suit many different types of applications.
Dimension Drawing