Walchem Water Treatment Controller Fluorometer
103968-WALCHM Walchem Water Treatment Controller Fluorometer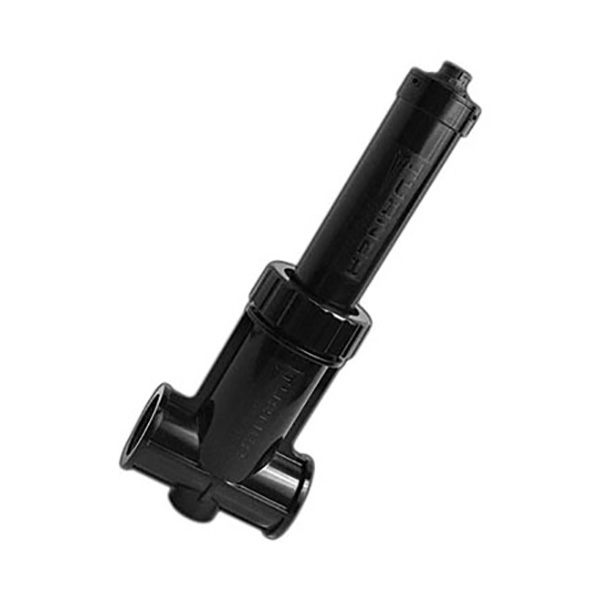 Product Type:

Fluorometer
Walchem Water Treatment Controller Fluorometer, 8 to 30 VDC, 0.8 W, 4 to 20 mA, Photodiode Detector, Molded PVC, Fluorescein, Water Treatment Controller In-Line Fluorometer without Tee Fitting.
Product Description
Water Treatment Controller Fluorometer; Item Fluorometer, In-Line, Fluorescein; Size 1.72 Inch Diameter x 8.63 Inch Length; Voltage Rating 8 to 30 Volt DC; Power Rating 0.8 Watt at 12 Volt DC; Signal Output 4 to 20 Milliamp; Dynamic Range 1 to 100 ppb; Factory Calibration 1 to 100 ppb; Detector Type Photodiode; Warm-Up Time 5 Second; Material Type I Molded PVC; Light Source Light Emitting Diode; Excludes Tee Fitting; Applicable Standard ANAB, ISO 9001
Features/Benefits
Simple Calibration with Controllers; Simple Installation-Now with Built-In Isolator; Provides Better Control of Treatment Chemicals; Solid-State LED/Photodiode Technology, No Moving Parts; Typical Sensitivity to Less than 1 PPB; Quick-Disconnect Watertight Connector; Improved Turbidity and Dissolved Iron Rejection
Series/Model Information
Little Dipper 2 is an accurate, single channel, light industrial fluorometer which installs directly into process streams. It is a rugged, 24/7 sampling device that provides an analog signal output proportional to the concentration of the fluorophore being measured. It can be used with controllers such as the W600 and W900 Series to monitor and control the level of treatment chemicals for cooling tower and boiler applications.