Edwards Signaling Flashing Halogen Beacon
105FINHA-N5 Edwards Signaling Flashing Halogen Beacon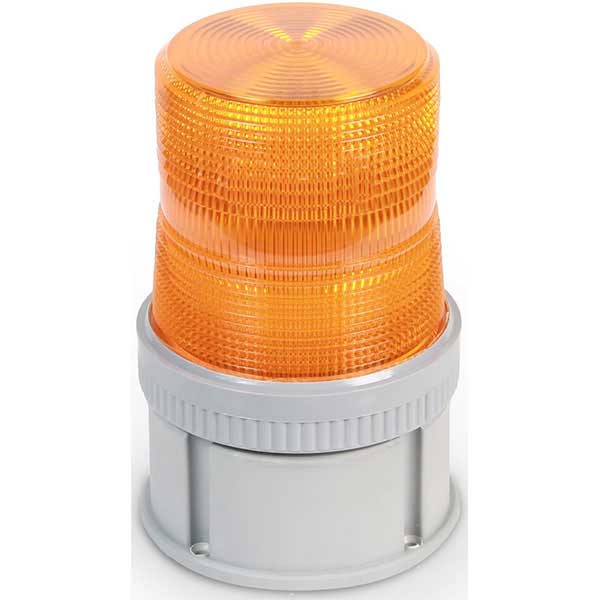 Refine Search:

Fire Safety

Product Type:

Beacons
105FINHA-N5 Edwards Signaling 105 Series Flashing Halogen Beacon, Suitable for indoor/outdoor/marine applications, NEMA Type 4X enclosure, amber colored lens, 2198 peak candela, 20000 hours of lamp life, 120/AC, 0.2A.
Browse All 105 Series Products
Product Description
105FINHA-N5 Edwards 105 Series flashing Halogen beacons are NEMA Type 4X signaling devices, suitable for use in indoor or outdoor applications where an intermittent (flashing) light source is required. Base material is gray, manufactured from glass-reinforced thermoplastic polyester resin and features brass hardware. The double fresnel lens is made of shatter-resistant polycarbonate.
FEATURES
Halogen light source
Flash rate 65 fpm
Shatter-resistant double fresnel polycarbonate lens
Gray Rynite (PET) base with brass hardware
Suitable for indoor, outdoor and marine applications
For outdoor use, lens should face up
NEMA Type 4X enclosure
Class I, Div 2, Groups A, B, C and D; Class II, Div 2, Groups F and G; Class III
Option for panel or conduit mounting
Dimension Drawing