Lincoln Hand-Held Grease Gun 21oz.
Lincoln Hand-Held Grease Gun 21oz.
In Stock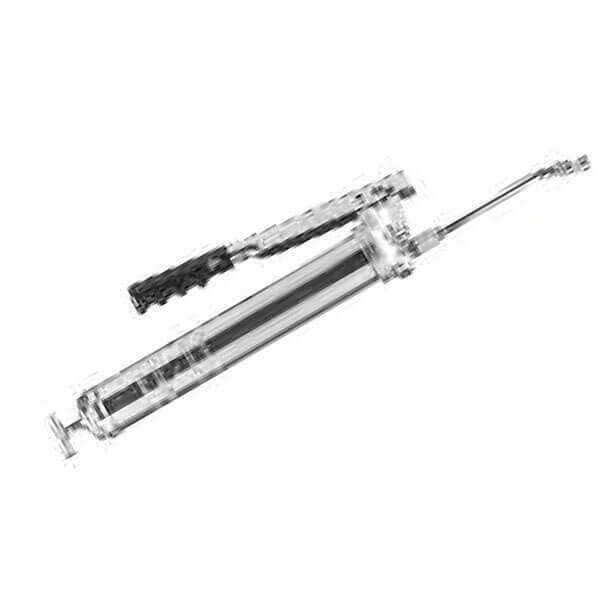 Lincoln Industrial, Manually Operated Grease Gun, 21 oz Bulk/14.5 oz cartridge capacity, 1 oz per 18 strokes at low pressure, 1 oz per 33 strokes at high pressure, 5853 6 in extension and 5852 hydraulic coupler, 2-1/4 in barrel diameter.
Product Description
Dimension Drawing
FEATURES:
Rugged cast pump head for strength and durability.
Jam-proof toggle mechanism prevents binding or accidental bending of plunger.
Exclusive "Flip-Over" follower allows a superior seal for either cartridge or bulk loading applications. Tough, resilient and impervious to lubricant.
Extra-heavy follower spring insures positive priming and uninterrupted pumping action.
Accessible check valve allows easy cleaning without gun disassembly.
Precision fit and hardened plunger prevents lubricant bypass, resists scoring for longer life.
Follower rod locks into follower to force prime.