115-7Y-12K Sentrol Interlock Switch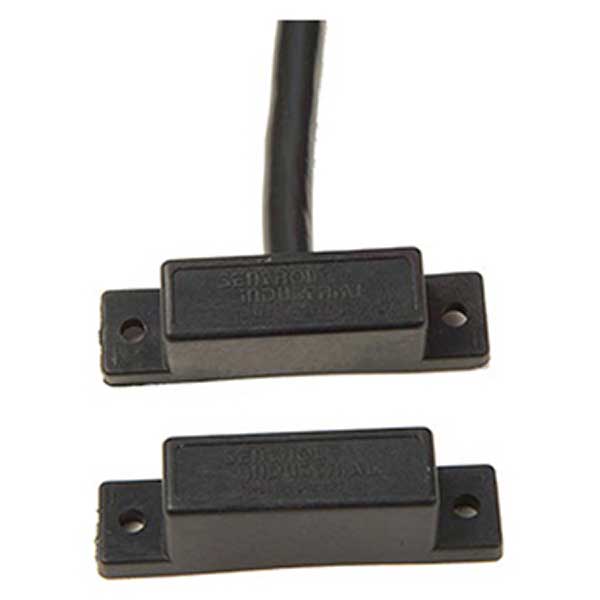 Refine Search:

Safety Switches

Product Type:

Interlock Switch

Contact Configuration:

NO

Measuring Range:

0.7 in

Operating Temperature:

-40 to 180° F

Operating Voltage:

120VAC/28VDC

Protection:

IP67

Weight:

0.65 lb
115-7Y-12K Sentrol 115 GuardSwitch Series Interlock Switch, 120VAC/28VDC 0.8 A/3 A max op voltage, normally open, 100VA/84W, 0.7 in nominal sense range, 18/2 jacketed 12 ft leads, nylon, -40 to 180 F temp range, IP67.
Browse All 115 GuardSwitch Series Products
Product Description
115-7Y-12K The 115 Series GuardSwitch is similar to the 114 except it has nylon 6/6 housing. This sturdy switch is used in many industrial applications because it is easy to install, conceal and is very economical.
APPLICATIONS
Packaging Industry
Farm Equipment
Waste Compactors
Emergency Vehicles
Position Sensing