Edwards Signaling Steady-on Halogen Beacon
116DEXMSINHA-GW Edwards Signaling Steady-on Halogen Beacon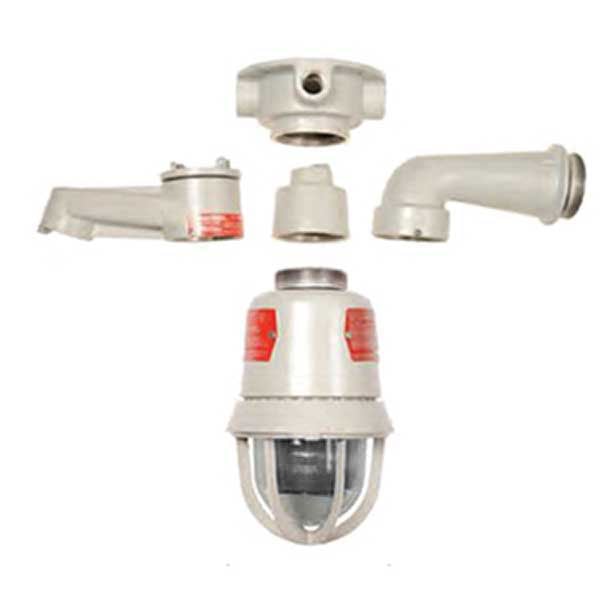 Refine Search:

Fire Safety

Product Type:

Beacons
116DEXMSINHA-GW Edwards Signaling 116 Series Steady-on Halogen Beacon, NEMA Type 3R and 4 enclosure, explosionproof, suitable for indoor/outdoor hazardous applications, bracket/ceiling/pendant/stanchion mount, amber colored lens, 2838 peak candela, 24-28/DC, 0.8A.
Browse All 116 Class Diode Polarized Steady Products
Product Description
116DEXMSINHA-GW Edwards 116 Series steady-on beacons are explosionproof signaling devices, suitable for hazardous indoor or outdoor applications. The housing is cast aluminum with a corrosion- resistant epoxy powder coat, and includes a dome guard. The fluted, high-impact glass dome provides even light distribution.
FEATURES
Halogen light source
Cast aluminum housing with epoxy powder coat and dome guard
Quick connect for easy assembly and installation
Suitable for use in indoor, outdoor, hazardous and marine applications
NEMA Type 3R and Type 4X - Marine Rated
Diode polarized for use on supervised circuits
Cast aluminum housing
Pendant, ceiling, bracket or stanchion mounting options
Explosionproof