Edwards Signaling Flashing Xenon Beacon
117G-R5 Edwards Signaling Flashing Xenon Beacon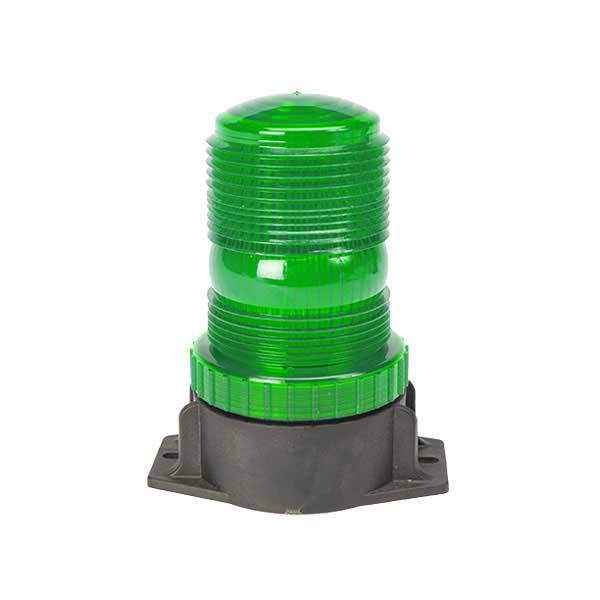 Refine Search:

Fire Safety

Product Type:

Beacons
117G-R5 Edwards Signaling 117 Class Flashing Xenon Beacon, NEMA Type 4X enclosure, suitable for indoor or outdoor applications, surface mount, green colored lens, 175000 peak candela, 1500 hours of lamp life, 240/AC, 0.015 A.
Browse All 117 Series Products
Product Description
117G-R5 The Edwards 117 Class Strobes provide a bright visual indication by utilizing a linear strobe tube inside a shatter resistant polycarbonate fresnel lens. They feature a NEMA Type 4X enclosure, and are suitable for use in indoor and outdoor applications where reliable and distinctive visual indication is required. When mounted outdoors the unit should be mounted with the lens facing up. Designed for industrial, commercial, and institutional applications, the low profile 117 Class is suitable for industrial wash down applications as well as for use on tow motors and other vehicles. Edwards' strobe lights are particularly effective in high noise areas where ear protection must be worn and audible signals may not be heard or understood.
FEATURES
Xenon strobe light source
Flash rate 65 fpm
Five lens colors
Replacement lens not available
Black Impact Resistant Polycarbonate ABS blend base
Surface mounting
Replaceable linear strobe tube powered at 1.75 joules
NEMA Type 4X enclosure
Dimension Drawing