Edwards Signaling Multi-Mode Beacon LED
125XBRMB24D Edwards Signaling Multi-Mode Beacon LED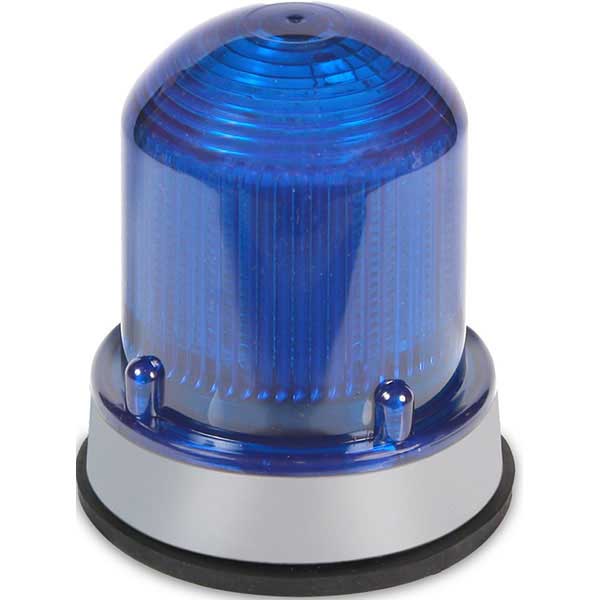 Refine Search:

Fire Safety

Product Type:

Beacons
125XBRMB24D Edwards Signaling 125XBR Class Multi-Mode Beacon LED, steady-on/flashing, gray base, NEMA Type 4X enclosure, panel/conduit mount, blue colored LED, 148000 hours of lamp life, flash rate 65 fpm, 24/DC, 0.215 A.
Browse All 125XBR Series Products
Product Description
125XBRMB24D Edwards 125XBR Class XTRA-BRITE LED beacons are multi-mode signaling devices, available in two versions, steady-on/flashing (125XBRM) and steady-on/lightburst (125XBRZ). Both versions feature a corrosion resistant NEMA Type 4X enclosure and can be panel or conduit mounted. The base is manufactured from a 33% glass filled nylon, providing high resistance to heat and high chemical resistivity. The lens is made of shatter resistant polycarbonate.
FEATURES
Multi-mode LED - 125XBRM steady-on/flashing (65 fpm), 125XBRZ steady-on/lightburst (420 fpm)
LED light source
Gray or black glass filled nylon base
Protective wire guard available
Option for panel or conduit mounting
NEMA Type 4X enclosure
Operating temperature range
Dimension Drawing