Bürkert Piston Solenoid Valve
140564-BURKRT Bürkert Piston Solenoid Valve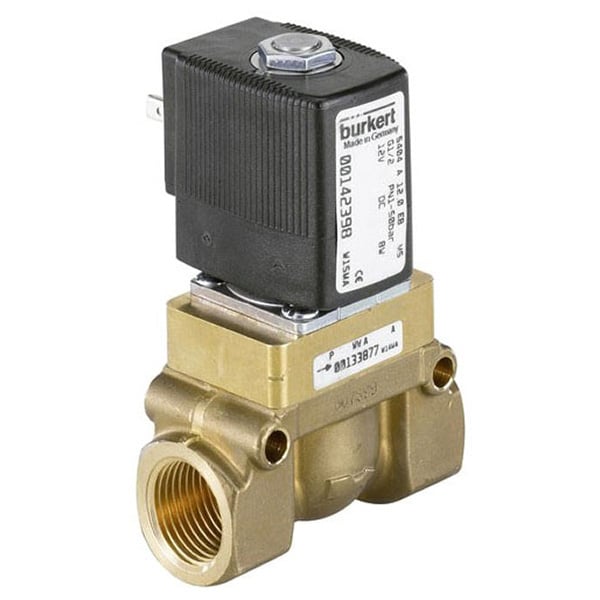 Temperature Rating:

0 to 80°C

Weight:

1.3 lb

Material:

Polypropylene (Port Connection/Pipe/Armature), Fiberglass (Pipe/Armature), Fluorrubber (Seal)
Bürkert Type 5404 Piston Solenoid Valve, G1/2 x G1/2, FPT x FPT, 12 MM Orifice, 24 VDC, 8 W, 1 to 50 Bar, 2.2 LPM, Brass, Normally Closed, 2-Way/2-Position, Piston Solenoid Valve.
Product Description
Flow/Analytical Measurement Insertion Fitting; Item Insertion Fitting; Material Polypropylene (Port Connection/Pipe/Armature), Fiberglass (Pipe/Armature), Fluorrubber (Seal); Temperature Rating 0 to 80 Deg C; Insertion Size 2 Inch; Measuring Tube Diameter Size 15 Millimeter; Process Connection Type Welding Socket; Flow Rate 196 to 6533 LPM; Installation Length 128 Millimeter
Features/Benefits
Universal fitting for Insertion measuring device in pure, aggressive or contaminated liquids; Large range of process connections: DN06 to DN400 in PVC, PP, PVDF, PE, stainless steel, brass; Transmitter available for: ndication, Monitoring, Transmitting, On/Off control, Batch control
Series Information
The fitting can be used to connect any Insertion device for a measurement in the pipe. e. g. for flow, pH, oxidation reduction potential (ORP) and conductivity measurement,The fitting is available for paddle wheel and electromagnetic flowmeters and analytical measurement devices having a G 2" or a clamp connection.