Edwards Signaling Sentrol Non-Contact Interlock/Position Switch
151-6Z-15K Edwards Signaling Sentrol Non-Contact Interlock/Position Switch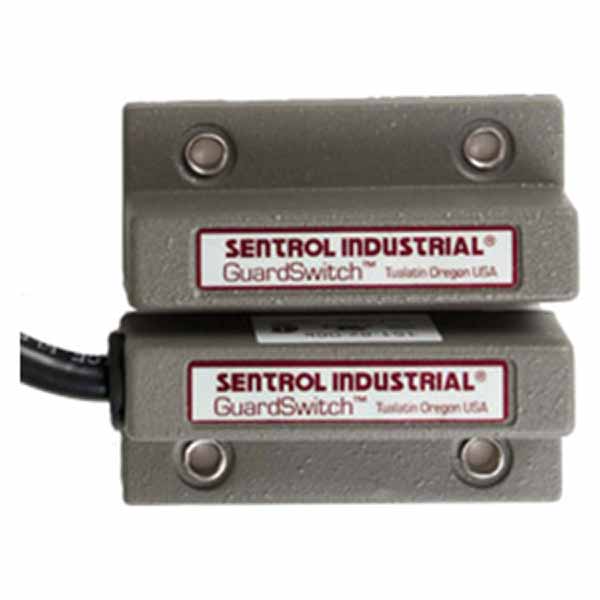 Body Material:

Aluminum

Contact Configuration:

NO

Measuring Range:

1.5 in

Operating Temperature:

-40 to 180° F

Operating Voltage:

120V

Protection:

IP67

Refine Search:

Safety Switches

Product Type:

Non-Contact Interlock Switch, Position Switch
151-6Z-15K Sentrol 151 GuardSwitch Series Non-Contact Interlock/Position Switch, 120VAC/VDC 0.2 A max op voltage, normally open, 25VA/W, 1.5 in nominal sense range, 18/2 STJOW 15 ft leads, Polyurethane Enamel-Coated Alum, -40 to 180 F temp range, IP67.
Browse All 151 GuardSwitch Series Products
Product Description
151-6Z-15K The 151/153 Series GuardSwitch is a sturdy switch ideal for waste compactor applications. It is an economical sensor often used in robotic arm position applications.
APPLICATIONS
Packaging Machines
Food Processing Machines
Waste Compactors
Mixers, Blenders, and Dryers
Left or Right Cable Exit Available