Ametek Chemical Products P612K Gas Gauge, 0-100 PSI, 2.5" Dial
164285A Ametek Chemical Products P612K Gas Gauge, 0-100 PSI, 2.5" Dial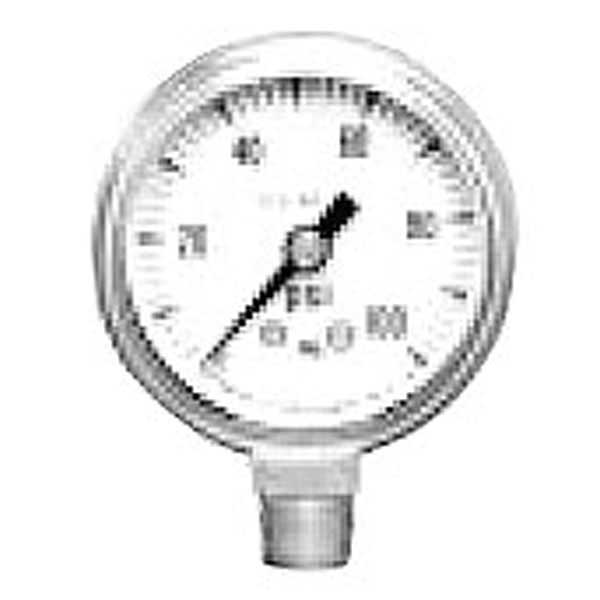 Pressure Range Type:

Standard Pressure Range

Pressure Range (PSI/inHG/IN H2O):

100 PSI

Dial Size:

2-1/2"

Connection Size:

1/4"

Connection Location:

Lower Mount

Connection Type:

MPT

Filled:

Dry Case

Wetted Material:

Brass

Case:

Brass
Ametek USG Model P612K Compressed Gas Gauge, dry case, 2-1/2" dial, 0-100 psig range, copper alloy (brass) wetted parts, 1/4" NPT lower mount, polished brass case.
Browse All Series P-600 Products
Product Description
The Ametek U.S. Gauge Model P612K compressed gas gauge is used on various types of regulators to measure lower pressures on the downstream side of the regulator to indicate regulated, reduced pressure. The P612 gauge is available in 1-1/2", 2" and 2-1/2" sizes with a polished brass case.
Copper alloy (brass) wetted parts
Polished brass case
1-1/2", 2" and 2-1/2" dial sizes
15 to 1000 psig ranges