Parker Balston Sterile Air Filter
2104N-1B1-DX Parker Balston Sterile Air Filter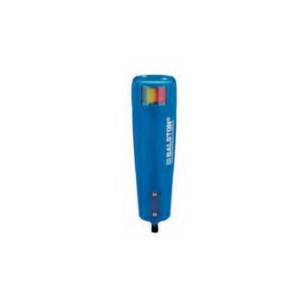 Product Type:

Air Filter

Filter Grade:

DX

Port Connection:

1/2 in. NPT
Parker Balston Model 2104, Filter Compressed Air and Gas, 1/2" NPT, 137 SCFM at 100 psi, 93% at 0.01 micron, 250 psig at 130°F, Head and Bowl: Anod.Aluminum, Filter Assembly, 2000-Series, DPI Auto Drain, Filter Grade DX.
Product Description
Balston Coalescing Compressed Air Filters
protect your equipment and delicate instruments from the dirt, water, and oil usually found in compressed air. Balston Coalescing Filters remove these contaminants at a very high efficiency up to 99.99% for 0.01 micron particles and droplets. Liquid releases from the filter cartridge to an automatic drain as rapidly as it enters the filter. This allows a Balston Coalescing Filter to continue removing liquids for an unlimited time without loss of efficiency or flow capacity.
Features & Benefits
Remove 99.99% of 0.01 micron particles of oil, water, and dirt from compressed air & other gases
Continuously trap and drain liquids
Service flow ranges from a few SCFM to 40,000 SCMF
Remove trace oil vapor with adsorbent cartridges
Dimension Drawing