Bürkert Pneumatic Solenoid Valve
231460-BURKRT Bürkert Pneumatic Solenoid Valve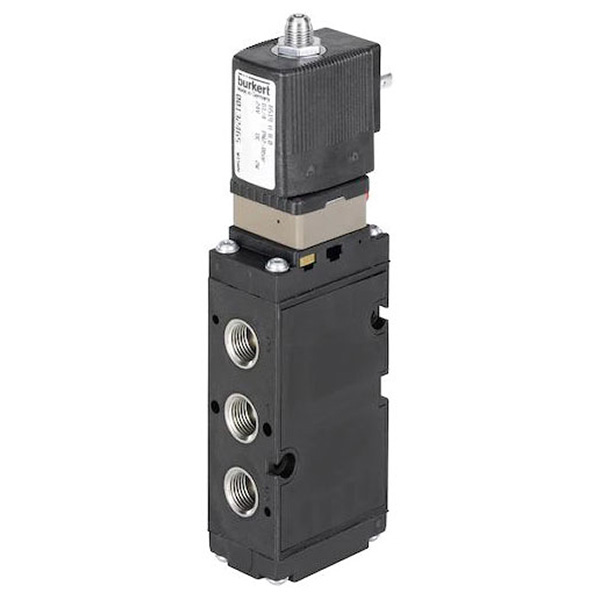 Temperature Rating:

0 to 40°C (Ambient)

Valve Position:

Normally Closed

Body Material:

PVC

Enclosure:

IP65

Product Family:

Type 6519

Type:

2-Way/2-Position
Bürkert Type 6519 Pneumatic Solenoid Valve, G1/4 x G1/4 x G1/4 x G1/4 x G1/4, FPT x FPT x FPT x FPT x FPT, 9 MM Orifice, 9 VDC, 0.4 W, 2 to 10 Bar, 1980 LPM, PA, Normally Open, 5-Way/2-Position, Pneumatic Solenoid Valve.
Product Description
Solenoid Valve; Type 2-Way/2-Position; Valve Position Normally Closed; Body Material PVC; Enclosure Type IP65; Temperature Rating 0 to 40 Deg C (Ambient); Inclusions/Features Polyvinylidene Fluoride Diaphragm Support/Holder, PVC Cover, Polyphenylene Sulfide Pilot Valve Body, Polyether Ether Ketone Pilot Valve Flange
Features/Benefits
Medium separated from the actuator system; For aggressive fluids; Can be mounted or removed radially for space-saving installation; Low power consumption
Series Information
Type 6642 is a servo-assisted solenoid valve with a servo-diaphragm and a plastic body. A minimum differential pressure of 0.5 bar is required for full opening and closing. The valve can be removed from pipework.