Bürkert Rocker Solenoid Valve
239935-BURKRT Bürkert Rocker Solenoid Valve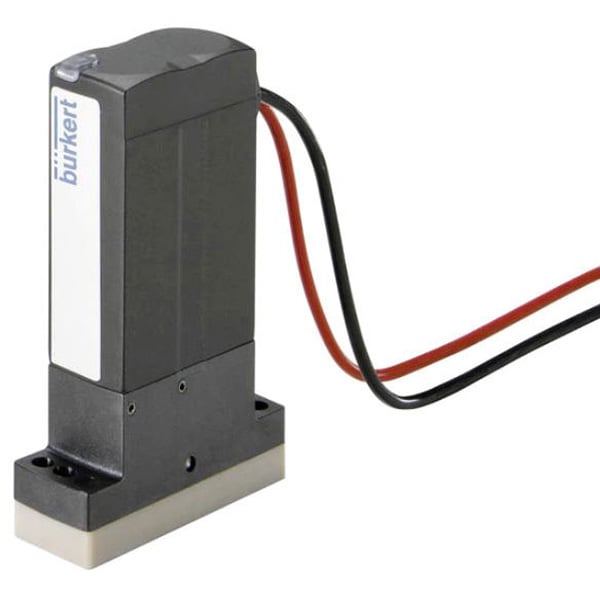 Actuation Type:

Pneumatic Piston Operated

Temperature Rating:

-10 to 180°C

Applicable Standard:

ATEX, CE

Application:

Distillation Apparatus, Food and Beverage, Heat Exchanger and Autoclave, Packaging and Filling Machinery, Sterilizer and Washer, Textile Machinery

Body Material:

Cast Stainless Steel

Pressure Rating:

5.5 to 7 Bar

Type:

2-Way
Bürkert Type 6624 Rocker Solenoid Valve, Flanged x Flanged x Flanged, 12 V, 4 W,-1 to 2 Bar, PEEK, Universal, 3-Way/2-Position, Direct Acting, Rocker Solenoid Valve.
Product Description
Angle Seat Control Valve; Type 2-Way; Actuation Type Pneumatic Piston Operated; Body Material Cast Stainless Steel; Temperature Rating -10 to 180 Deg C; Pressure Rating 5.5 to 7 Bar; Application Food and Beverage, Textile Machinery, Heat Exchanger and Autoclave, Sterilizer and Washer, Distillation Apparatus, Packaging and Filling Machinery; Applicable Standard CE, ATEX; Control Media Type Neutral Gas, Water, Alcohol, Oil, Fuel, Hydraulic Liquid, Salt Solution, Lye, Organic Solvent, Steam
Features/Benefits
Excellent control accuracy and high flow capacity; Long service life; Robust actuators with modular accessory program; Stainless steel body with socket or weld connection
Series Information
The 2702 pilot valve consists of an 316L angle seat body with a rugged pneumatic piston actuator. The parabolic valve disc results in a flow capacity approximately 35% larger than conventional control valves. It is available in either stainless steel on stainless steel or with a durable PTFE seal for tight shut-off. Type 2702 can be actuated by the positioners TopControl Continuous Type 8692/8693/8694 or SideControl Type 8635 or SideControl 8792/93 remote versions. The TopControl thus forms an optical and functional unit with the pneumatic actuator as a complete control valve system. This system has been engineered for reliable accurate control in applications where high flow rate is an advantage.