Bürkert Diaphragm Solenoid Valve
Bürkert Diaphragm Solenoid Valve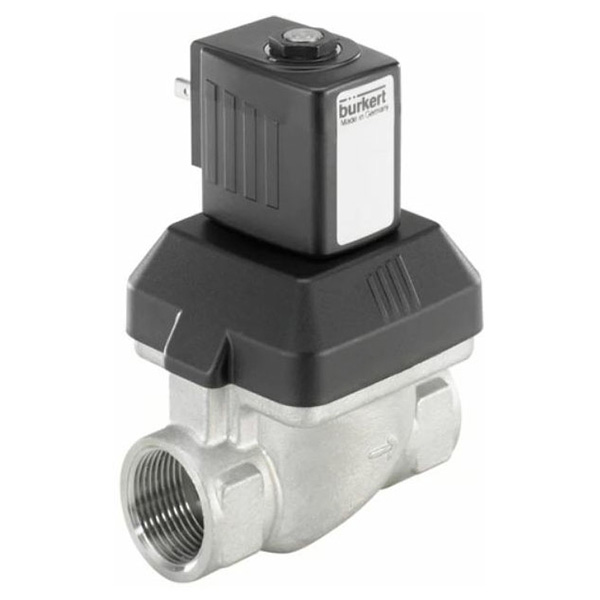 Manufacturer:

Bürkert

Product Family:

Type 6213

Applicable Standard:

CE

Body Material:

Polyamide

Input Supply Rating:

12 VAC/DC

Port Connection:

M5 Threaded x M5 Threaded x M5 Threaded

Type:

3-Way/2-Position, Direct Acting

Valve Position:

Normally Closed
Bürkert Type 6213 Diaphragm Solenoid Valve, G1/4 x G1/4, FPT x FPT, 3/8" Orifice, 24 VDC, 10 W, 0 to 10 Bar, Stainless Steel, Normally Closed, 2-Way/2-Position, Diaphragm Solenoid Valve.
Product Description
Pneumatic Rocker Solenoid Valve; Type 3-Way/2-Position, Direct Acting; Port Connection M5 Threaded x M5 Threaded x M5 Threaded; Valve Position Normally Closed; Body Material Polyamide; Input Supply Rating 12 Volt AC/DC; Inclusions/Features Nitrile Rubber Seal; Applicable Standard CE; RoHS Compliant; Power Rating 2 Watt; Orifice Size 3/64 Inch
Features/Benefits
Compact design measuring 16 mm in width; High service life; Low power consumption; standard cable plug; Made in USA; RoHS Compliant
Series Information
The direct-acting rocker solenoid valves Type 375 are designed, in particular, for use with neutral gaseous media. The valves can be directly, individually or manifold mounted. They are used for dosing, filling, mixing and distributing tasks.