Chromalox DAB Round Low Temperature Air Duct Heater
Chromalox DAB Round Low Temperature Air Duct Heater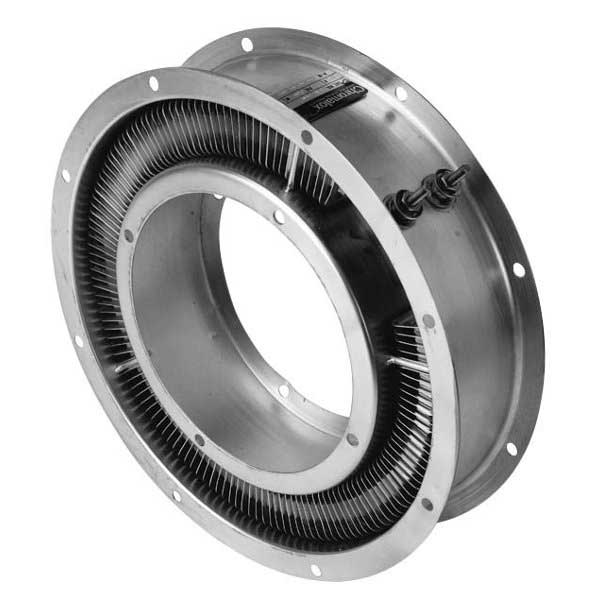 Product Type:

Air Duct Heater

Manufacturer:

Chromalox

Product Family:

Model DAB

Heater Application & Type:

Low Temperature

Sheath Material:

Monel

Wattage:

2500W
Chromalox DAB Round Low Temperature Air Duct Heater, 240V, 2500W, 27W/sq.in. watt density, 12-3/16" dia. x 3" width heater size, Monel sheath, single phase, 450°F max. outlet air temp.
Product Description
DAB Round Low Temperature Air Duct Heater
2.5 - 5 kW
240 Volt
Single Phase
Rust Resisting Iron or MONEL® Sheath Elements
Applications
Sole Heat Source
Booster Heater in Process and Comfort Heating Ducts
Use in Dryers, Ovens and other Process Air Heating Equipment
Comfort Heating in Ducts, Load Banks and Humidity Controls
Features
Easy Installation in Round Ducts — Flange permits easy ganging of units to augment heating capacity.
Air is Forced Over Elements Only — The center opening of all DAB units may be closed with a sheet steel baffle furnished with the unit.
Dimension Drawing