Heat Trace Products Self-Regulating Heating Cable
2710-11T00 Heat Trace Products Self-Regulating Heating Cable
In Stock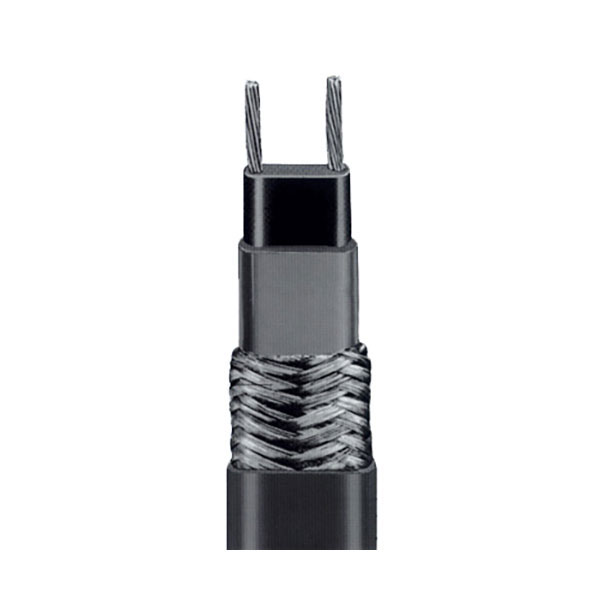 Product Type:

Self-Regulating Heating Cable

Conductor Type:

Tinned Copper Braid

Input Voltage:

120V

Sheath Material:

Fluropolymer

Watts Per Foot:

10W/ft

Wattage:

5W
Heat Trace Products 2700 Series Dekoron Self-Regulating Heating Cable, T-5, 10 Watts/ft, 120 AC, tinned Copper braid w/Fluropolymer jacket, 150 deg F maintenance temp, 185 deg F max intermittant exposure. FM, CSA, Class I Div 2; UL SEMCO (CE Mark).
Browse All 2700 Series Products
Product Description
The 2700 series of self-regulating heating cables are designed to supply a specified amount of heat at any point along their length in direct response to local temperature variations. These cables can maintain temperatures up to 150°F (65°C) and survive intermittent exposure up to 185°F (85°C) with power applied.

2700 cables can be cut to length and terminated in the field, and will not overheat or burnout when overlapped.

Applications
The industrial grade 2700 cables provide freeze protection and process temperature maintenance for fluid transport and storage systems. The bus wires, jackets and metallic braids can be configured for both ordinary (non-classified) and hazardous (classified) locations, including areas where exposure to corrosive or organic materials is possible.
Dimension Drawing