PTH Side Mount Metal Sheath Heater
PTH Side Mount Metal Sheath Heater
Not In Stock – Backorder Today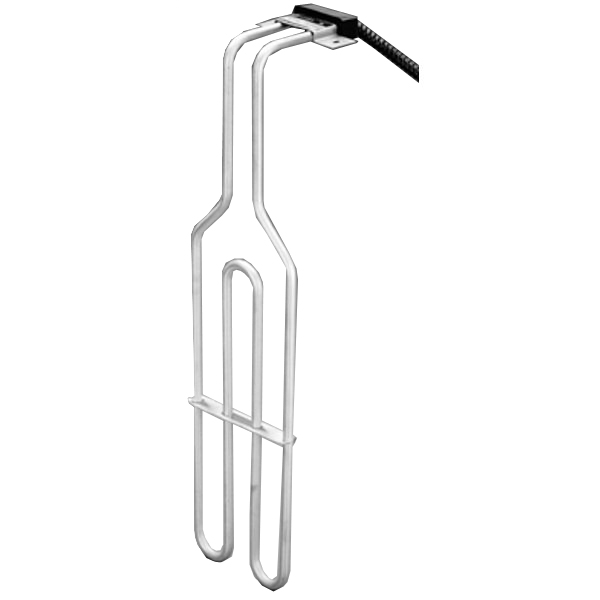 Chromalox PTH Side Mount Metal Sheath Heater, 240V, 2000W, single phase, 31W/sq.in. watt density, passivated 316 SS sheath, vapor-tight terminal enclosure
Product Description
Dimension Drawing
PTH Side Mount Metal Sheath Heaters
Chromalox Over-the-Side Immersion Heaters are designed for installing in the top of a tank with the heated portion directly immersed along the side or at the bottom. This provides easy removal of the heater and ample working space inside the tank. Our commercial heaters are available with heating elements made of Copper, Steel, Stainless Steel, Cast Iron, INCOLOY®, Titanium, Fluoropolymer coated, and Quartz. A wide selection of kW ratings, shapes and mounting methods are available to suit many different types of applications.
Features
Heavy Duty, Non-Fragile and will not break due to thermal shock.
Flat Profile consumes little tank work area space, is easily removed for cleaning or for use in another tank.
Spacer Bar prevents element from touching the tank wall.
Long Life Construction — Compacted magnesium oxide construction with passivated type 316 stainless steel or Titanium sheath provides longer life than the large diameter probe type heaters.
Vapor-Tight Terminal Enclosure and 3-foot long flexible conduit containing two power leads and a ground wire.