1604 1/16 DIN Temperature Controller
1604 1/16 DIN Temperature Controller
In Stock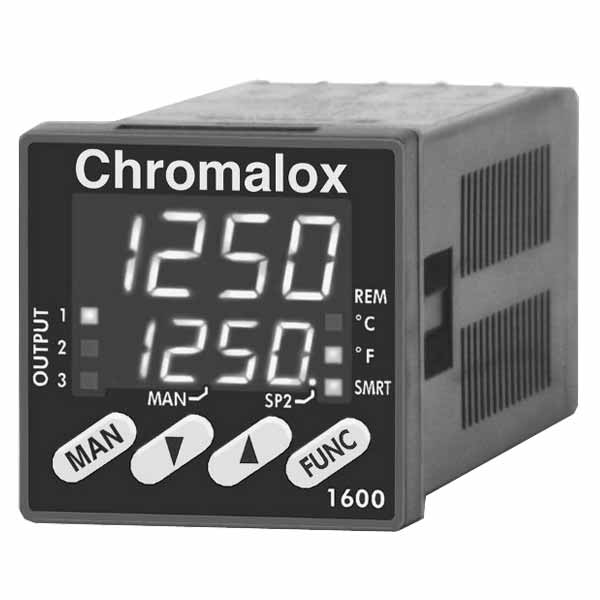 Chromalox 1604 1/16 DIN Temperature Controller, heat/cool control, single loop, 2 outputs, single 4-digit display
Product Description
Dimension Drawing
The 1604 controller
has all of the advanced control features of the 1601 and 1603 controllers, plus more. The dual display provides process and setpoint indication with 0.1 degree resolution. The optional third output may be used as a heater break down indication alarm. RS-485 Digital Communications and ChromaSoft® SpecViewTM compatibility expand the applications and networking possibilities. .
FEATURES:
Heat/Cool Control Features Selection of Cooling Medium and Overlap
Auto/Manual Control
Independent Programmable Ramp on Setpoint Change
Heater Breakdown Alarm/Current Monitoring
Alarm is activated when load current reaches excessively low or high values, indicating an open load, disconnected wire or welded contact.
Prevents damage to sensitive processes and equipment
Displays load current without separate ammeter