Chromalox SRF 5-2CR Self-Regulating Medium Temperature Freeze Protection Heating Cable
Chromalox SRF 5-2CR Self-Regulating Medium Temperature Freeze Protection Heating Cable
In Stock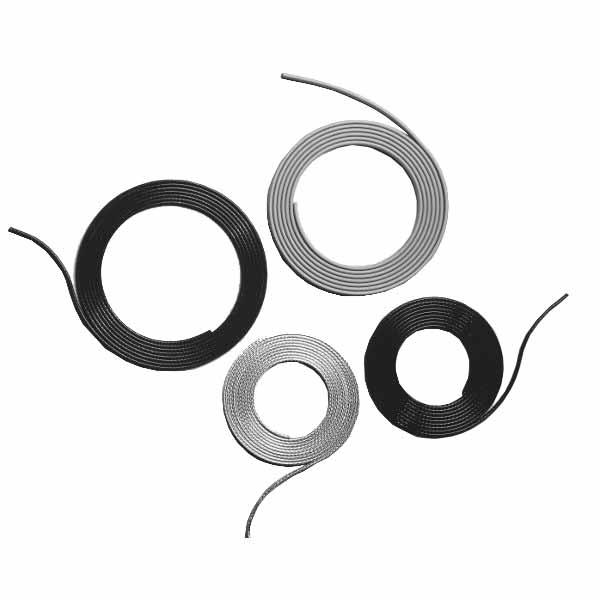 Manufacturer:

Chromalox

Product Family:

Model SRF

Watts Per Foot:

5W/ft

Conductor Type:

Tinned Copper Braid

Input Voltage:

240V

Sheath Material:

Modified Polyolefin

Product Type:

Self-Regulating Heating Cable
Chromalox Self-Regulating Heating Cables, 240V, 5W/ft.@50°F output, 150°F max. maint. temp., tinned copper braid, TPR overjacket, 16 AWG buss wire. CABLE SUPPLIED MAY NOT BE ONE CONTINUOUS LENGTH. IF THIS IS REQUIRED, ORDER BY PHONE.
Product Description
Chromalox SRF cable is ideal for keeping metal and plastic pipes warm in commercial construction, institutional buildings and some industrial freeze protection applications.
FEATURES:
Cost Effective for Contractor/Construction Freeze Protection Application
Freeze Protection of Fire Protection Systems
Industrial Grade, 16 AWG Buss Wire
Standard Braid and Optional Overjacket
Circuit Lengths to 460 Feet
3, 5 and 8 Watts per Foot
120, 208-277 Volts Available From Stock
Energy efficient, self-regulating SRF uses less energy when less heat is required.
Easy to install, SRF can be cut to any length (up to max. circuit length) in the field.
Field splices can be performed easily in minutes with no scrap or wasted cold sections.
SRF can be overlapped without burnout, which simplifies heat tracing of in-line process equipment such as valves, elbows and pumps.
Because SRF is self-regulating, over-temperature conditions are minimized.
Chromalox termination, splice, tee and end seal kits reduce installation time. Self-Regulating, Energy Efficient
APPROVALS:
UL Listed for ordinary areas.
UL Listed for fire protection system piping
CSA Certified for ordinary areas.
Dimension Drawing