RTPC-SL2 Power Connection Kit
RTPC-SL2 Power Connection Kit
In Stock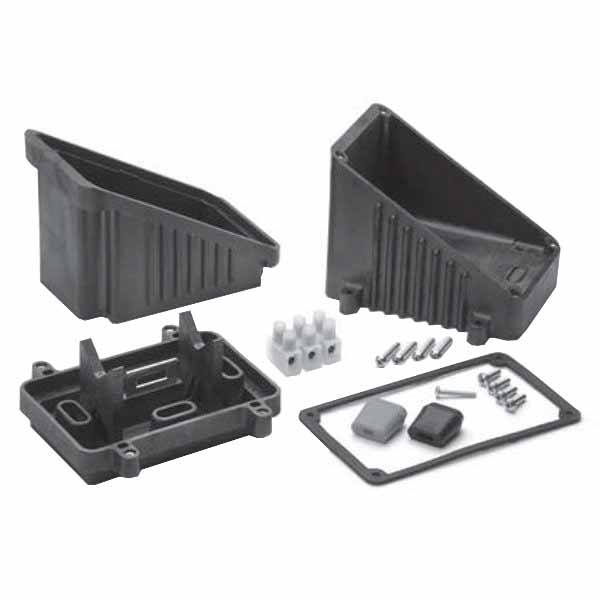 Chromalox RTPC-SL2 Power Connection Kit, RTPC-SL2 power connection with 208-240V LED.
Chromalox RTPC Power Connection Box is a NEMA 4X rated junction box designed to connect all Chromalox Rapid Trace Heating Cables to customer supplied power wiring. This kit provides waterproof cable entry for up to three cables, enclosure support, terminal block and a waterproof, corrosion resistant wiring enclosure with an opening to accept a 3/4" conduit hub (Chromalox CCH-2 or equal).
FEATURES:
Molded of Durable Plastic Material (Ryton®' PPS)1
High Service Temperature
Corrosion Resistant
Integrated Connection Accessories and Controls
Thermal Stability DL Integrated Connection Accessories
Non-Flammable
High Strength and Rigidity
Stainless Steel Hardware to Ensure the Integrity of the System
Liquid Tight Design prevents moisture from reaching the electrical connections. All models are rated NEMA 4X.
APPROVALS:
UL Listed for ordinary areas
CSA Certified for ordinary and:
Class I, Div. 2, Groups A, B, C, D
Class II, Div. 2, Groups F, G
FM Approved for ordinary and:
Class I, Div. 2, Groups B, C, D
Class II, Div. 2, Groups F, G
Class III, Div. 2 Areas