Parker Veriflo Gland Fitting
Parker Veriflo Gland Fitting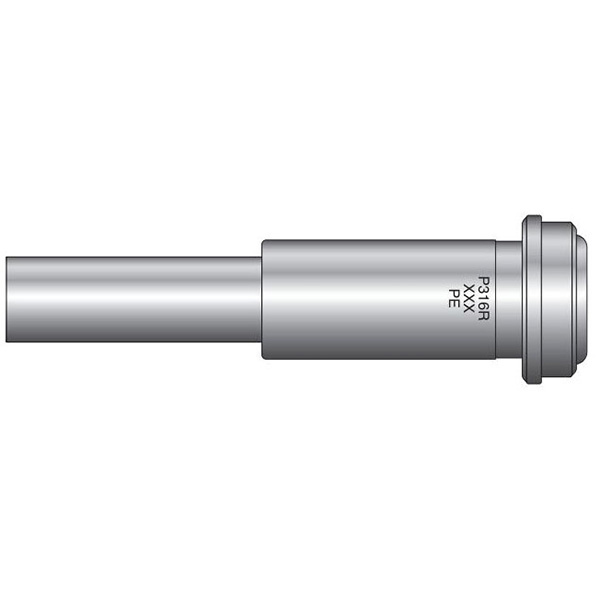 Refine Search:

Components

Manufacturer:

Parker Veriflo

Designated Size:

1/4 in. x 1/4 in.

End Connection:

Face Seal Metal Gasket x Long Tube Buttweld

Finish:

5 Ra Electropolished

Material:

316L VIM/VAR Stainless Steel

Material Specification:

ASME SA479/SA182, ASTM A276/A269

Pressure Rating:

5100 PSI

Temperature Rating:

1000 Deg F

Thickness:

0.035 in.

Product Type:

Gland

Application:

Corrosive and Specialty Gas, Gas Cabinet, Semiconductor Fab Gas Distribution System, Semiconductor Tool, Tool Hook-Up, Ultra-High Purity Gas Distribution System, Valve Manifold Box
4-4 V1T3-SSV 1.70-PE Parker Veriflo, Gland Fitting, VacuSeal™, 1/4" x 1/4", Face Seal Metal Gasket x Long Tube Buttweld, 1.7" L, 5100 PSI, Ra Electropolished, 316L VIM/VAR Stainless Steel, Gland.
Product Description
Gland Fitting; Item Gland; Designated Size 1/4 Inch x 1/4 Inch; Thickness 0.035 Inch; End Connection Face Seal Metal Gasket x Long Tube Buttweld; Material 316L VIM/VAR Stainless Steel; Material Specification ASME SA479/SA182, ASTM A276/A269; Finish 5 Ra Electropolished; Pressure Rating 5100 PSI; Temperature Rating 1000 Deg F; Application Corrosive and Specialty Gas, Semiconductor Fab Gas Distribution System, Semiconductor Tool, Tool Hook-Up, Gas Cabinet, Valve Manifold Box, Ultra-High Purity Gas Distribution System; Length 1.7 Inch,
FEATURES
Two Leak Test Ports for Easy Leak Testing; Female Nuts are Silver-Plated with an Enhanced Plating Process for Aggressive Chemical Processes Used in Cleaning, Electropolishing and Passivation; Non-Rotational Female Nut Prevents Transmission of Torque During Make-Up and Therefore Minimizes Twist of Componentry, Which Causes Stress Concentration; Anti-Galling Female Nut Ensures Consistent Makeup Without Plating or Lubrication; Patented Torqtite™ Gasket Initially Contacts on the Inner Taper, Radially Forcing Out any Entrapped Contaminants; Heat Code on Gland Provides Raw Material Traceability; No Axial Clearance is needed to Remove Components from a System; Smooth Transition into the Internal Diameter Minimizes Entrapment Areas
Series/Model Information
VacuSeal™ Metal Gasket Face Seal Fittings provide extremely high leak integrity, making them suitable for use in critical applications where ultra-high purity conditions are required, such as semiconductor tool hook-ups, valve manifold boxes (VMBs), and gas distribution systems. The fittings feature a mating gasket and toroid design, creating a metal-to-metal seal and affording leak-free service from vacuum up to 9000 psig.