Bürkert Pivoted Armature Solenoid Valve
461514-BURKRT Bürkert Pivoted Armature Solenoid Valve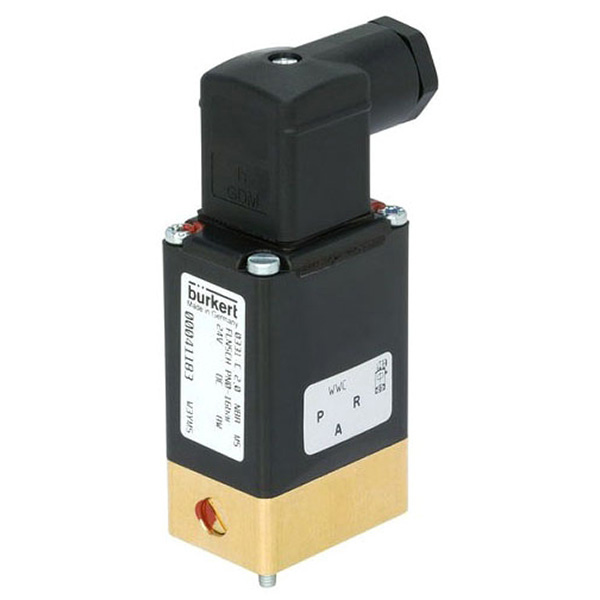 Media Handled:

Hot Oil with Additive, Oxidizing Acid and Substance, Oxygen, Salt Solution, Waste Gas

Port Connection:

Flanged x Flanged x Flanged

Temperature Rating:

0 to 90°C (Medium), 55°C (Ambient)

Valve Position:

Universal

Applicable Standard:

ATEX, CE

Body Material:

Stainless Steel

Enclosure:

NEMA 4X

Input Supply Rating:

24 VDC

Type:

3-Way/2-Position, Direct Acting
Bürkert Type 0331 Pivoted Armature Solenoid Valve, Flanged x Flanged x Flanged, 7/64" Orifice, 24 VDC, 8 W, Brass, Normally Closed, 3-Way/2-Position, Direct Acting, Pivoted Armature Solenoid Valve.
Product Description
Pivoted Armature Solenoid Valve; Type 3-Way/2-Position, Direct Acting; Port Connection Flanged x Flanged x Flanged; Valve Position Universal; Body Material Stainless Steel; Enclosure Type NEMA 4X; Input Supply Rating 24 Volt DC; Temperature Rating 0 to 90 Deg C (Medium), 55 Deg C (Ambient); Media Handled Oxidizing Acid and Substance, Hot Oil with Additive, Salt Solution, Waste Gas, Oxygen; Inclusions/Features Fluorocarbon Seal; Applicable Standard CE, ATEX; RoHS Compliant; Power Rating 8 Watt; Coil Material Epoxy; Coil Insulation Class Type H; Orifice Size 5/64 Inch
Features/Benefits
Maintenance-free pivoted armature technology; Service-friendly, robust manual override; RoHS Compliant
Series Information
The 0331 valve is a direct-acting, media-separated pivoted armature valve. It is available as a 2/2 and 3/2-way variant. As a 3/2-way variant, it can be used as a distributor or mixing valve. Various diaphragm materials and circuit functions are available depending on the actual application. The standard brass body meets all European drinking water requirements. Stainless steel (316L), PVDF, and polypropylene bodies complete the offering. The solenoid coils are moulded with a chemically resistant epoxy. Since the coil system is separated from the medium by a diaphragm, the valve is especially suitable for critical media such as aggressive acids and lyes. The 0331 is equipped with manual override for start-up and testing. To reduce energy demands, all the coils can be delivered with electronic power reduction or as an impulse variant. The switching status can be indicated via position feedback as a binary or NAMUR signal. In combination with a plug to DIN EN 175301-803 Form A, the valves satisfy degree of protection IP65/67 – and NEMA 4X when combined with a stainless steel or plastic valve body.