511C Edwards 2-Wire Smoke Detector
511C Edwards 2-Wire Smoke Detector
Not In Stock – Backorder Today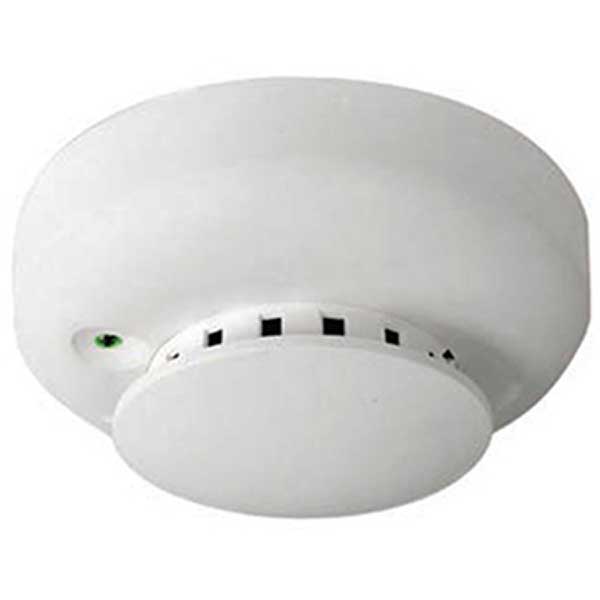 Product Type:

2-Wire Smoke Detectors

Manufacturers:

Edwards Signaling

Product Family:

500 Series

Operating Temperature:

32 to 100° F

Operating Voltage:

12/24VDC

Weight:

0.45 lb
511C Edwards Signaling 500 Series 2-Wire Smoke Detector, 12/24VDC operating voltage,32 to 100 F operating temp white, meets NFPA 72 field sensitivity testing, field-replaceable optical chamber, includes mounting base.
Product Description
511C The Edwards 511C is a conventional photoelectric, direct-wire smoke detector with drift compensation, and features a low profile and self-diagnostics. This two-wire detector meets NFPA 72 field sensitivity requirements without the need for external meters.
The 511C continually monitors its own sensitivity and operational status, and provides a visual indication if it drifts out of the sensitivity range or fails internal diagnostics. Drift compensation allows the detector to automatically adjust its sensitivity over time as it becomes dirty, increasing the time between cleaning, and the life of the detector. The patented field replaceable optical chamber simplifies cleaning.
Normal sensing occurs every 9 seconds. This rate doubles when a signal exceeding the alarm threshold value is sensed. Two additional successive signals above the threshold level will initiate an alarm.
FEATURES
Built-in drift compensation
Field-replaceable optical chamber
Small, low-profile design
White color
Meets NFPA 72 field sensitivity testing without the need for external meters
Includes mounting base
Operating temperature range