Mott Corporation High-Purity Porous Metal Flow Restrictor
5140-1/4-SS-10000SCCM-N2-35PSI-CLS100-10 Mott Corporation High-Purity Porous Metal Flow Restrictor
5140-1/4-SS-10000SCCM-N2-35PSI-CLS100-10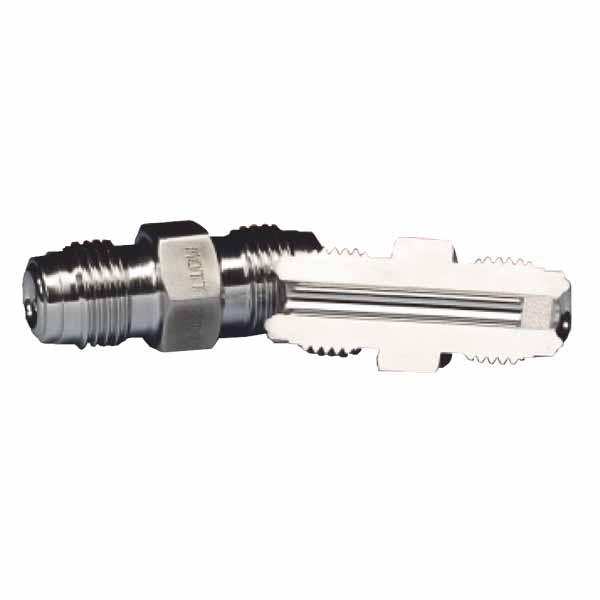 Product Type:

Flow Restrictor

Gas Type:

Nitrogen

Inlet Pressure:

35 PSI

Internal Surface Finish:

10Ra
Mott High-Purity Porous Metal Flow Restrictor, 1/4" VCR, 316LSS, 10 SLM, N2@35PSI, 10RA.
Product Description
Whatever your priorities in flow control - whether you want low cost, consistent performance, or resistance to clogging - there's one alternative that will satisfy on all counts: Mott High Purity Porous Metal Flow Restrictors. Featuring Mott's unique porous metal media developed specifically for semiconductor manufacturing, Mott Flow Restrictors provide compact, long-lasting flow control coupled with:
A cost-effective design - Mott's simple flow restrictor design consists of a porous metal element inside a standard fitting, providing maximum strength and reliability at a minimum cost.
Fixed, tamper-proof performance - Each Mott Flow Restrictor delivers the specified downstream flow for the life of the product. There are no moving parts or potential adjustments which can hamper performance.
Clog-free performance, with laminar flow - The porous metal element spans the full width of the inner channel, allowing gases to move through hundreds of microchannels without increasing flow velocity or creating irregular flow paths. Downstream flow is smooth and constant, and the media will not wear from friction, or clog when exposed to sporadic particles.
Dimension Drawing