Edwards Signaling Incandescent Beacon with Horn
51SINM-G1 Edwards Signaling Incandescent Beacon with Horn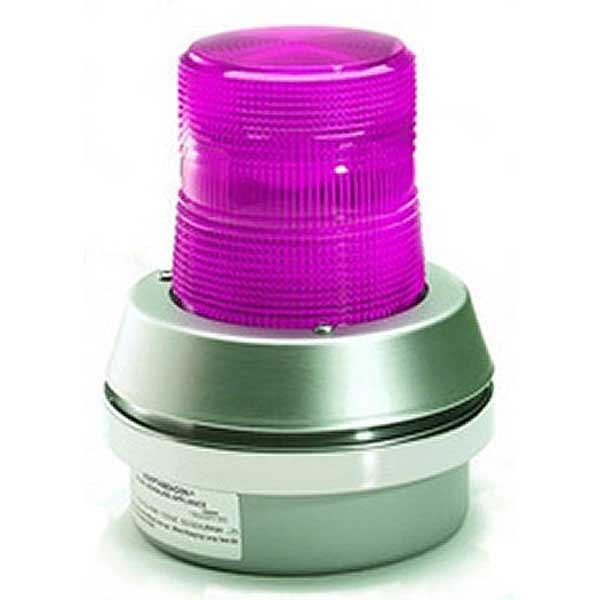 Decibels:

95 dB

Operating Temperature:

-35 C to 66° C

Operating Voltage:

24VDC

Unit Type:

Audio/Visual

Weight:

1.74 lb

Refine Search:

Audible & Visible Signals

Product Type:

Beacons/Horns
51SINM-G1 Edwards Signaling Magenta Incandescent Beacon with Horn, 6 in W x 7.38 in H, 24VDC, Continuous, 95dB@1m, -35 C to 66 C max operating temperature.
Browse All 51SIN Series Products
Product Description
51SINM-G1 51 Series Flashing Incandescent beacons with integrated horns are combination visual and audible signaling devices, designed for indoor or outdoor applications. The integrated horn is synchronized with the flashing incandescent. The base is cast and can function as a junction box. The double fresnel lens is made of shatter-resistant polycarbonate and optically engineered to maximize light distribution and viewing distance.
FEATURES
Incandescent light source with integrated horn
Flash rate 65 fpm
Shatter-resistant double fresnel polycarbonate lens
Cast base can function as a junction box
Suitable for use in indoor and outdoor applications
Horn is 95dB at 1 meter/85dB at 10ft.
Option for panel, conduit or box mounting
Operating temperature range
Dimension Drawing