Barksdale High Pressure OEM Valve
Barksdale High Pressure OEM Valve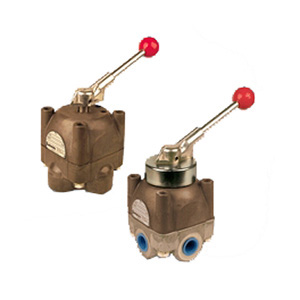 Manufacturer:

Barksdale

Product Family:

6140 Series

Application:

Halon Fill System, Hydraulic Pilot Valve, Hydraulic Press, Military Equipment, Paper Mill Control, Railroad Maintenance Equipment

Body Material:

Anodized Aluminum

End Connection:

1-1/2 in. Threaded x 1-1/2 in. Threaded

Mounting Type:

Regular

Pressure Rating:

3000 PSI

Seal Material:

Brass

Service:

Hydraulic Oil

Temperature Rating:

-40°F to 250°F

Valve Configuration:

3-Position Open Center
Barksdale 6140 Series High Pressure OEM Valve, 1-1/2" x 1-1/2", NPT x NPT, 3000 PSI, Anodized Aluminum Body, Brass Seal, Regular Mount, 3-Position Open Center, High Pressure OEM Valve.
Product Description
High Pressure OEM Valve; Valve Configuration 3-Position Open Center; Mounting Style Regular; End Connection 1-1/2 Inch Threaded x 1-1/2 Inch Threaded; Body Material Anodized Aluminum; Seal Material Brass; Pressure Rating 3000 PSI; Temperature Rating -40 to 250 Deg F; Application Hydraulic Press, Military Equipment, Paper Mill Control, Hydraulic Pilot Valve, Railroad Maintenance Equipment, Halon Fill System; Service Hydraulic Oil; Flow Passage Diameter 1-1/8 Inch; Rotor Material Hard Anodized Aluminum; O-Ring Material Buna-N; Shaft Material Stainless Steel; Backup Ring Material PTFE; Bearing Material Carbon Steel; Flow Factor 24 Cv
Features/Benefits
Original Shear-Seal ® technology; Low pressure drop; Tolerates contaminates
Series Information
Barksdale's High Pressure OEM Valve line provides exceptional directional control for fluids up to 3000 psi in the toughest industrial applications. Using Barksdale's Shear-Seal® technology the OEM Valve products offer dependable performance and long life even when the media being controlled is contaminated with debris that would ruin ordinary valves. Flexibility is built into the OEM line which features several standard options that can be adapted to meet the unique needs that OEM customers require in their products.