Bürkert Solenoid Valve Wearing Part Set
Bürkert Solenoid Valve Wearing Part Set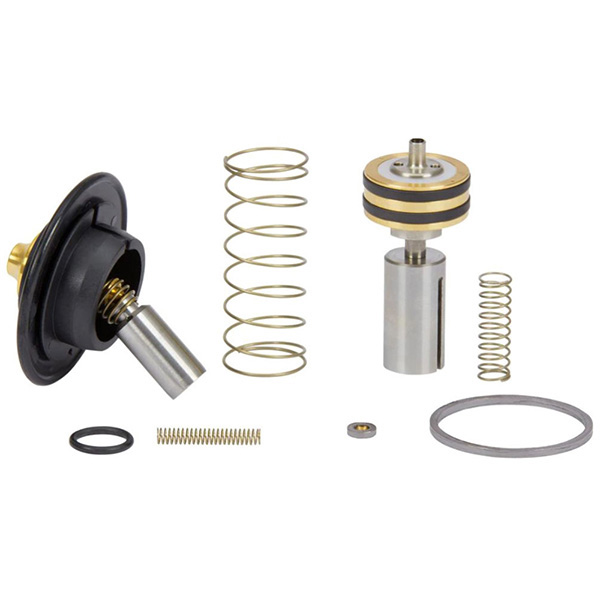 Manufacturer:

Bürkert

Product Family:

Type SET3

Product Type:

Valve Wearing Part Set

Applicable Standard:

ATEX, CE, CSA, EAC, UL

Application:

Water

Body Material:

Stainless Steel

Enclosure:

IP65

Input Supply Rating:

120 VAC 60 Hz

Media Handled:

Hot Air, Hot Oil, Per Solution

Port Connection:

1/2 in. Threaded x 1/2 in. Threaded

Temperature Rating:

0 to 90°C (Medium), 55°C (Ambient)

Type:

2-Way/2-Position

Valve Position:

Normally Open
Bürkert Type SET3 Solenoid Valve Wearing Part Set, NBR Seal, Wearing Part Set for 134404/134325 5281 DN25 2-Way/2-Position Solenoid Valve.
Product Description
Diaphragm Solenoid Valve; Type 2-Way/2-Position; Port Connection 1/2 Inch Threaded x 1/2 Inch Threaded; Valve Position Normally Open; Body Material Stainless Steel; Enclosure Type IP65; Input Supply Rating 120 Volt AC 60 Hertz; Temperature Rating 0 to 90 Deg C (Medium), 55 Deg C (Ambient); Media Handled Hot Air, Hot Oil, Per Solution; Inclusions/Features Fluorocarbon Seal; Application Water; Applicable Standard UL, CSA, CE, EAC, ATEX; RoHS Compliant; Power Rating 8 Watt; Coil Material Epoxy; Coil Insulation Class Type H; Orifice Size 3/4 Inch
Features/Benefits
Servo-assisted diaphragm valve up to DN65 orifice; Separating diaphragm for aggressive and contaminated media; Closing and opening times can be adjusted individually; Service-friendly manual override; RoHS Compliant
Series Information
The 5282 valve is a servo-assisted diaphragm valve. A minimum differential pressure is required for the valve to function. Various diaphragm material combinations and circuit functions are available depending on the application. The standard brass body satisfies all European drinking water requirements. The body offering is completed with stainless steel versions. The 3/2-way pilot valve can be easily converted from NC to NO circuit function by rotating it on the armature. The solenoid coils are moulded with a chemically resistant epoxy. The 5282 is equipped with manual override for start-up and testing. In combination with a plug acc. to DIN EN 175301-803 Form A and stainless steel body, the valves satisfy the requirements of NEMA 4X.