Parker High Pressure Cap Fitting
8 CP-SS-10K Parker High Pressure Cap Fitting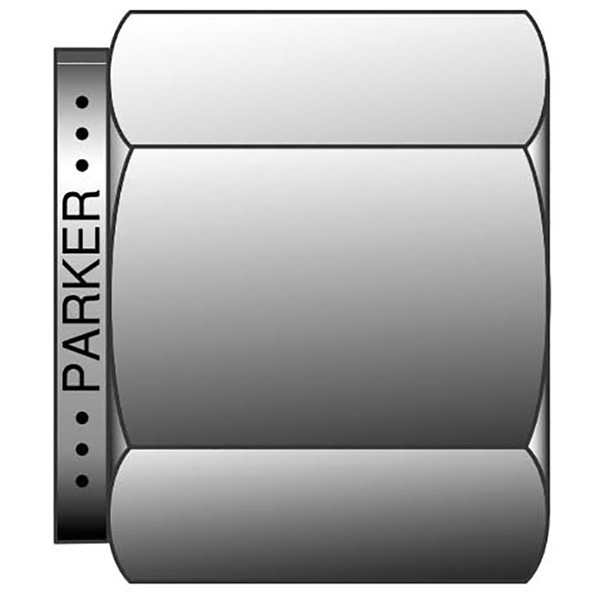 Applicable Standard:

ASTM/ANSI B1.20.1/B31.1/B31.3

Application:

Air System, Chemical and Waste System, General Industrial System, Lubricating System

End Connection:

Female Threaded

Material:

316 Stainless Steel

Material Specification:

ASTM A276/ASME SA479/BS970 316-S31/DIN 4401

Nominal Size:

1/2 in.

Pressure Rating:

10000 PSI

Process:

Cold Finished Bar Stock
Parker Instrumentation CP Series High Pressure Cap Fitting, 1/2", FPT, 5200 PSIG, Cold Finished Bar Stock 316 Stainless Steel, High Pressure Cap.
Product Description
High Pressure Cap Fitting; Nominal Size 1/2 Inch; End Connection Female Threaded; Material 316 Stainless Steel; Material Specification ASTM A276/ASME SA479/BS970 316-S31/DIN 4401; Process Cold Finished Bar Stock; Pressure Rating 10000 PSI; Application Lubricating System, General Industrial System, Air System, Chemical and Waste System; Applicable Standard ASTM/ANSI B1.20.1/B31.1/B31.3; Hex Size 1-1/16 Inch
Features/Benefits
Quality Engineered for High Pressure Application; Packaged in Sealed Boxes for Cleanliness; All Exposed Thread Protected to Prevent Damage
Series Information
Parker High Pressure 10k Pipe Fittings are precision machined from bar stock. They are designed to be used for process control connections between pipe sizes.
Additional Product Information
High Pressure Cap Fitting; Nominal Size 1/2 Inch; End Connection Female Threaded; Material 316 Stainless Steel; Material Specification ASTM A276/ASME SA479/BS970 316-S31/DIN 4401; Process Cold Finished Bar Stock; Pressure Rating 10000 PSI; Application Lubricating System, General Industrial System, Air System, Chemical and Waste System; Applicable Standard ASTM/ANSI B1.20.1/B31.1/B31.3; Hex Size 1-1/16 Inch