Centro-Matic SL-42 Replacement Oil Injector Model 83313
Centro-Matic SL-42 Replacement Oil Injector Model 83313
In Stock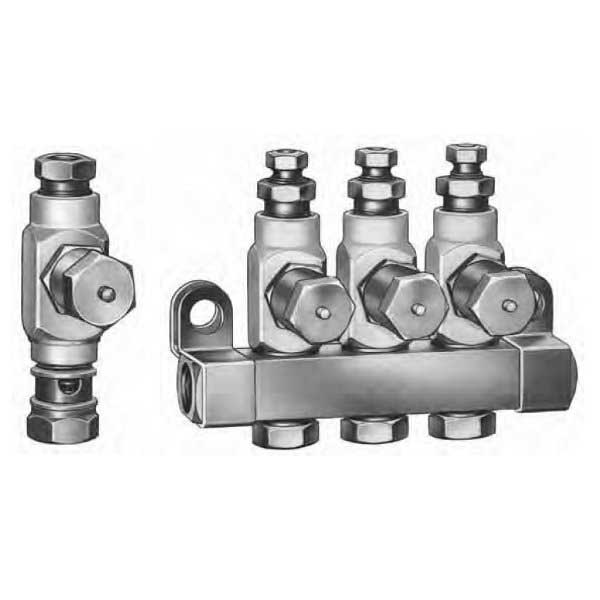 Lincoln Industrial Centro-Matic® Automated Lubrication Systems, Series SL-42, Model 83313, Replacement Oil Injector for Manifold Injectors, Standard Model, 1/8" O.D. tube connection injecter outlet connection
Product Description
Dimension Drawing
For single-line central lubrication system.
For dispensing fluid or semi-fluid lubricants.
Output is externally adjustable.
Indicator stem permits visual check of injector operation.
May be combined in a circuit of injectors SL-43, SL-41 and/or SL-44.
Individual injectors can be easily removed for inspection or replacement.
Carbon steel injectors with Nitrile or Viton® packings.
Injectors with Viton® packings are used for heat resistant applications or when lubricant to be dispensed requires Viton® packings for compatibility (indicated by black adjustment caps).