Bürkert Diaphragm Continuous Control Valve
98128588 Bürkert Diaphragm Continuous Control Valve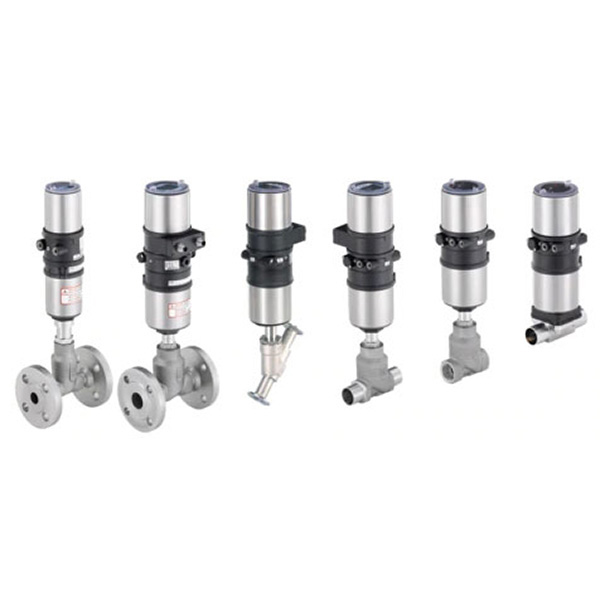 Body Material:

Polyamide

Mounting Details:

NAMUR

Pressure Rating:

2 to 8 Bar (Nominal)

Temperature Rating:

-10 to 50°C (Medium),-25 to 45°C (Environment)

Applicable Standard:

ATEX, CE

Enclosure:

IP65

Flow Rate:

900 LPM

Input Supply Rating:

24 VDC

Media Handled:

Neutral Medium

Port Connection:

G1/4 Inner Threaded x Flanged x G1/4 Inner Threaded x Flanged x G1/4 Inner Threaded

Type:

5-Way/2-Position

Valve Position:

Normally Open

Weight:

1.3 lb
Bürkert Type 8802 Diaphragm Continuous Control Valve, PPS Pneumatic/Element Actuator, IP65/67, NEMA 4X, 316L Stainless Steel, 2-Way/2-Position, Diaphragm Continuous Control Valve.
Product Description
Pneumatic Solenoid Valve; Type 5-Way/2-Position; Port Connection G1/4 Inner Threaded x Flanged x G1/4 Inner Threaded x Flanged x G1/4 Inner Threaded; Valve Position Normally Open; Body Material Polyamide; Enclosure Type IP65; Input Supply Rating 24 Volt DC; Flow Rate 900 LPM; Temperature Rating -10 to 50 Deg C (Medium),-25 to 45 Deg C (Environment); Pressure Rating 2 to 8 Bar (Nominal); Mounting Details NAMUR; Media Handled Neutral Medium; Inclusions/Features Nitrile Rubber/Polyurethane Elastomer Seal; Applicable Standard CE, ATEX; RoHS Compliant; Power Rating 7 Watt; Coil Size 32 Millimeter; Orifice Size 6 Millimeter
Features/Benefits
High flow-rate capacity; Reduced power consumption; RoHS Compliant
Series Information
The Type 6518 is a servo-assisted 3/2-way valve and the Type 6519 is a 5/2 or 5/3-way valve. Together, they form a product line. The valves can be used individually or in blocks. The valves work without a continuous air consumption and are used for the pneumatic control of double or single-acting actuators. A solenoid valve Type 6014 is used as a pilot. The use of high quality materials makes it possible to use these valves in the open air and under chemical atmospheres. The product line contains units with Ex-Approvals and NAMUR flange interface.