Parker Veriflo Back Pressure Regulator
ABP1ST23BPX4 Parker Veriflo Back Pressure Regulator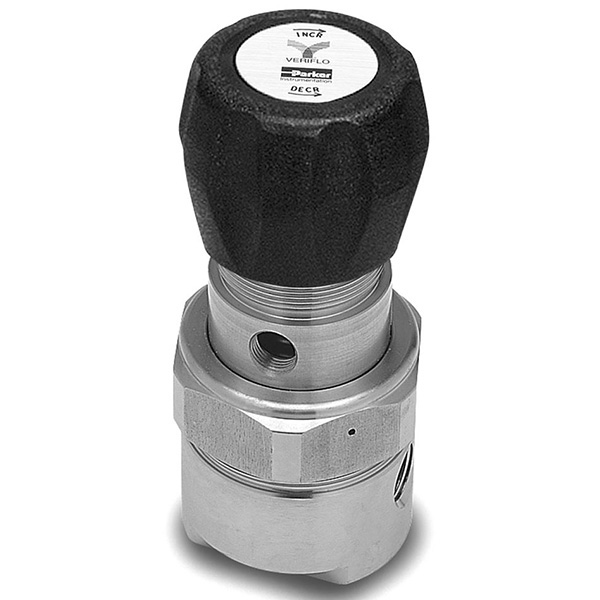 Product Type:

Back Pressure Regulator

Adjustment Type:

Knob

Body Material:

316L Stainless Steel

Diaphragm Material:

C-22 Hastelloy

Element Material:

316L Stainless Steel

End Connection:

Female Threaded

Mounting Hole Diameter:

1.38 in.

Port Size:

1/4 in.

Pressure Gauge Included:

No

Seal Material:

PTFE

Size:

2.18 in. Diam. x 4.9 in. H

Temperature Rating:

-15 to 400 Deg F

Type:

3-Port

Refine Search:

High Purity
ABP1ST23BPX4 Parker Veriflo, ABP1 Back Pressure Regulator, , 1/4", FPT, 2 to 50 PSIG, 316L Stainless Steel, PTFE Seat, Knob, 3-Port, Back Pressure Regulator.
Product Description
Back Pressure Regulator; Type 3-Port; Adjustment Type knob; Port Size 1/4 Inch; End Connection Female Threaded; Size 2.18 Inch Diameter x 4.9 Inch Height; Mounting Hole Diameter 1.38 Inch; Pressure Gauge Included No; Element Material 316L Stainless Steel; Body Material 316L Stainless Steel; Seal Material PTFE; Diaphragm Material C-22 Hastelloy; Temperature Rating -15 to 400 Deg F; Flow Capacity 0.3 Cv; Pressure Rating 1500 PSI (Burst), 750 PSI (Proof), 2 to 50 PSIG (Basic); Leak Rate Bubble Tight (Internal/External); Internal Volume 5.9 Cubic Centimeter; Seat Material PTFE; Application By-Pass Control, Vessel Pressure Control, Pump Discharge Pressure, Analyzer Discharge to Flare Header,
FEATURES
Standard Hastelloy C-22® Diaphragm for Superior Strength and Corrosion Resistance; Cleaned for O2 Service is Standard; Convoluted Diaphragm Provides Outlet Pressure Stability with Changes in Flow; Integral Diaphragm Stop Provides an Additional Safety Measure; Multiple Seat Materials for Media Compatibility and Temperature Applications
Series/Model Information
Parker Veriflo's ABP1 Series Back Pressure Regulator provides precise control of inlet, upstream or back pressure in an instrument or analyzer system. A standard Hastelloy C-22® diaphragm gives the ABP1 superior strength and makes it suitable for corrosive applications. With control ranges of up to 500 PSIG, the ABP1 works well in general applications with low to moderate flow and is a compliment to the IR4000 Series regulator.
Dimension Drawing