Endura SVD (Slit Valve Door) Pneumatic Manifold Replacement
Endura SVD (Slit Valve Door) Pneumatic Manifold Replacement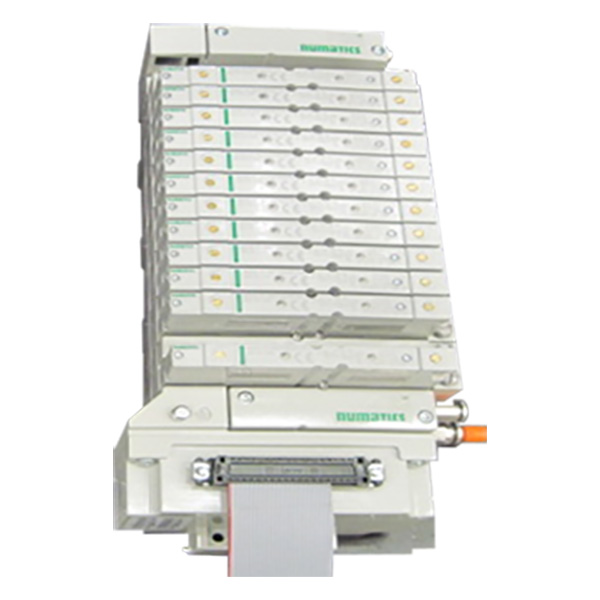 Product Type:

Retrofit Kit

Manufacturer:

Valin

Product Family:

Endura
Valin Endura SVD (Slit Valve Door) 0010-20052 & 0010-70297 Pneumatic Manifold Replacement, Valin has engineered a drop-in pneumatic manifold replacement that is a perfect solution for obsolete SVD (Slit Valve Door) pneumatic manifolds 0010-20052 & 0010-70297 on your aging fleet of Endura process tools. The AC-150-2321 pneumatic manifold comes as a complete kit for ease of installation.
Product Description
Endura SVD (Slit Valve Door) Pneumatic Manifold Replacement for 0010-20052 & 0010-70297 - Upgrade Benefits:
Proven in the field with Fab testing
Quick, easy installation (less than 45 minutes)
Fit, form, & function remains the same
150 million valve cycle life expectancy
The power consumption of each coil is 0.8w and a switching time of 18 ms
Higher CV (new valve 0.46 CV compared to old valve 0.21 CV)
Complete drop in replacement kit
No fabrication or other items needed
Ease of valve replacement (1 self-contained set screw and embedded gasket)
No loss of gaskets and screw
Individual valve isolation for servicing
Clean, Simple Design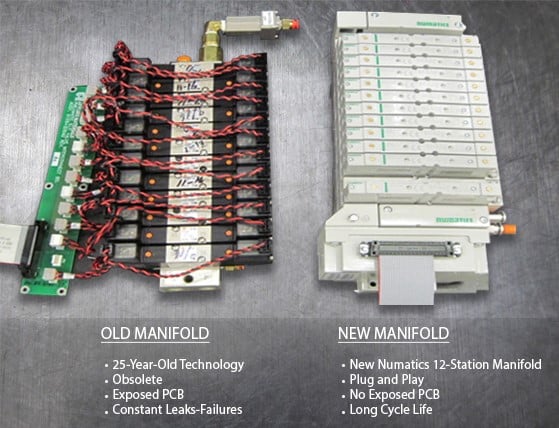 Current Endura pneumatic manifolds 0010-20052 & 0010-70297 are up to 25 years old with potential Cv leakage and are obsolete. All of the Endura Slit Valve Door pneumatic manifold kit installations completed by Valin to-date have resulted in significant yield improvements by preventing tool faults and shutdowns. Valin's drop-in pneumatic manifold replacements are a complete solution!

Click here to request POE (Product on Evaluation) order.
Have questions?
Contact our team of semiconductor technical specialists at (855) 737-4716, or email our team at manifold@valin.com to learn more.