Parker Velcon Filter Cartridge
AC-807P4D Parker Velcon Filter Cartridge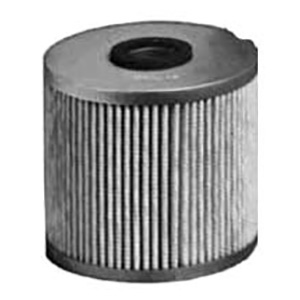 Filter Rating:

0.4 Micron

Service:

Askarel Oil, Circuit Breaker Oil, Hydraulic Oil, Silicone Dielectric Oil, Switchgear Oil, Tap Changer Oil, Transformer Oil, Turbine Oil

Size:

2 in. ID x 8 in. OD x 7-3/8 in. L
Parker Velcon AC-8 Series Filter Cartridge, 2" ID x 8" OD x 7-3/8" L, 0.4 Micron, 75 PSI Collapse, 13 GPM, Cellulose Media, Transformer Oil/Circuit Breaker Oil/Tap Changer Oil/Switchgear Oil, 1-Hi, Pleated, Filter Cartridge.
Browse All Velcon AC-8 Series Products
Product Description
Filter Cartridge; Type Cartridge, 1-Hi, Pleated; Size 2 Inch Inside Diameter x 8 Inch Outside Diameter x 7-3/8 Inch Length; Filter Rating 0.4 Micron; Service Transformer Oil, Circuit Breaker Oil, Tap Changer Oil, Switchgear Oil, Askarel Oil, Turbine Oil, Hydraulic Oil, Silicone Dielectric Oil; Temperature Rating 250 Deg F; Pressure Rating 75 PSI (Collapse); Flow Rate 13 GPM; Media Type Cellulose
Features/Benefits
Free and Emulsified Water Removal; Positive Change Cartridge Signal; Messy Disk-Type Element Separation Eliminated; 35% or More Saving with Single Aquacon Cartridge Replacement of Multiple Disk-Type Cartridge; High Performance Cartridge for Removing Carbon and Water; Bring Insulating Oil into Specification with Major Cost Saving
Series/Model Info
Originally developed to meet the demanding requirements of aviation fuel filtration. They remove dirt and water with very high efficiency. The AC-8 Series Aquacon® Cartridges were developed specifically for use with insulating oils. These cartridges provide the most efficient, cost effective conditioning available for insulating and other oils. They have been field proven at numerous electrical utilities. The Aquacon® accordion pleated style design provides large surface areas of filter media in compact, small diameter cartridges. Glass microfiber filtration medias are combined with water removing super-absorbent polymers in four different config ur ations; 01, 1/2, P3, and P4D. These four cartridge styles fill a range of cost/performance requirements.