Panasonic Programmable Logic Controller
AFP0RF32CP Panasonic Programmable Logic Controller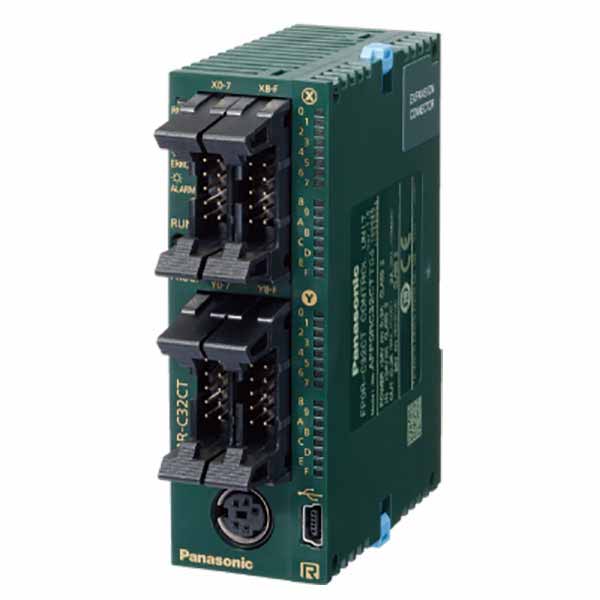 Product Type:

Programmable Controller

Input Voltage:

24VDC

Max. Operating Temperature:

131°F

Min. Operating Temperature:

32°F

No. of Inputs:

16

No. of Outputs:

16 transistor output

Output Type:

PNP

Program Capacity:

32k steps
AFP0RF32CP Panasonic Programmable Logic Controller, 24 VDC input voltage, PNP output, I/O: 16 in/16 transistor output, 32k steps, 128 points w/1 expansion unit, 128 w/2 expansion units, 32 to 131 deg operating temperature.
Browse All FP0R Series Products
Product Description
AFP0RF32CP The
FP0R Series controller
comes with enhanced, advanced functionality and performance. Our customers stand to benefit from the advanced features of the FP0R control units.
FEATURES
Ultra high-speed processing enhances productivity
Large programming capacity of 16k or 32k steps
Generous data register of up to 12k or 32k words
Independent comment memory
USB2.0 port provides high-speed program transfer
Maintenance-free and complete backup of all data without requiring a battery - an industry first!
Dimension Drawing