AFPX-BATT Panasonic Backup Battery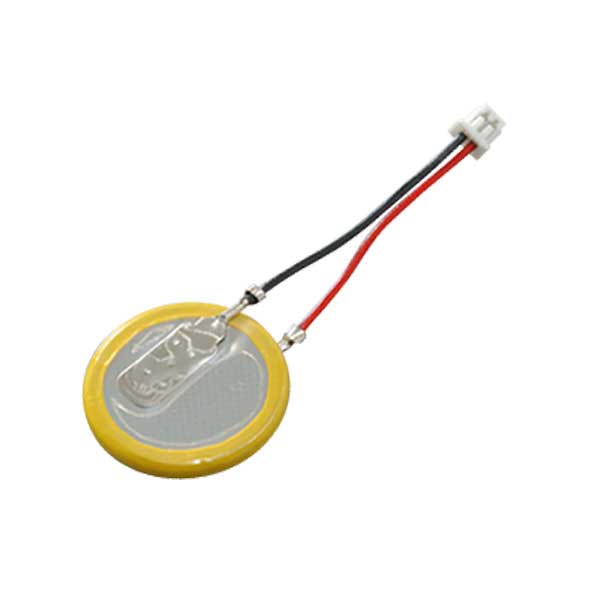 AFPX-BATT Panasonic Backup Battery for backing up the operation memeory and real-time clock.
Product Description
AFPX-BATT The new
FP-X PLC Series controller
succeeded the popular FP1. With smaller dimensions, increased memory capacity, higher processing speed and optimized motion control signals, the FP-X is well suited for a wide variety of applications. The CPUs are available with 14, 30, 38 and 60 I/Os and up to 32k steps program memory. Numerous add-on cassettes, e.g. communication cassettes for RS232, RS422, RS485 and Ethernet communication and function cassettes for analog I/Os, thermocouple, RTD, pulse I/O etc., make the FP-X even more flexible, enabling users to configure the controller to suit their application needs. No additional space is required for these cassettes$$ you just plug them onto the CPU. When even more functionality or I/Os are required, FP-X and FP0R expansion units can be connected.
FEATURES
Ultra high-speed processing
Large programme capacity
Great expandability with a wide variety of options
High security
Up to 3 serial communication ports can be used simultaneously
USB port
Master memory function cassette makes program transfer easy while providing a real-time clock
Simultaneous 2-axis linear interpolation is possible in two pairs
Multi-point PID control
Compatible with all FP Series PLCs from Panasonic