Oriental Motor AlphaStep Step Motor
ASC34AK Oriental Motor AlphaStep Step Motor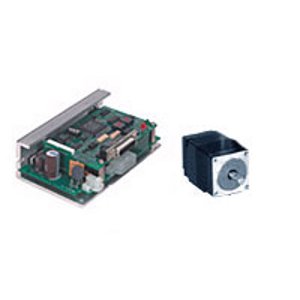 Product Type:

Step Motor

Frame Size:

1.10 in.
The AlphaStep is a revolutionary hybrid stepping motor and driver package which elminates missed steps; a common problem with step motors. Closed loop control, No loss of synchronism, High response, No hunting, No gain tuning, Low vibration at low speed
Product Description
The utilizes our unique closed loop control. This is a motor and driver package product offering the user-friendliness of a stepping motor combined with improved response and reliability.

Incorporating Our Unique Closed Loop Control: This product uses our closed loop control to maintain positioning operation even during abrupt load fluctuations and accelerations. The rotor position detection sensor monitors the rotation. When an overload condition is detected, it will instantaneously regain control using the closed loop mode. When an overload condition continues it will output an alarm signal, thereby providing reliability equal to that of a servo motor.
Dimension Drawing