Moog Animatics Power and Communication Cable M16 4-Pin RS-232 5m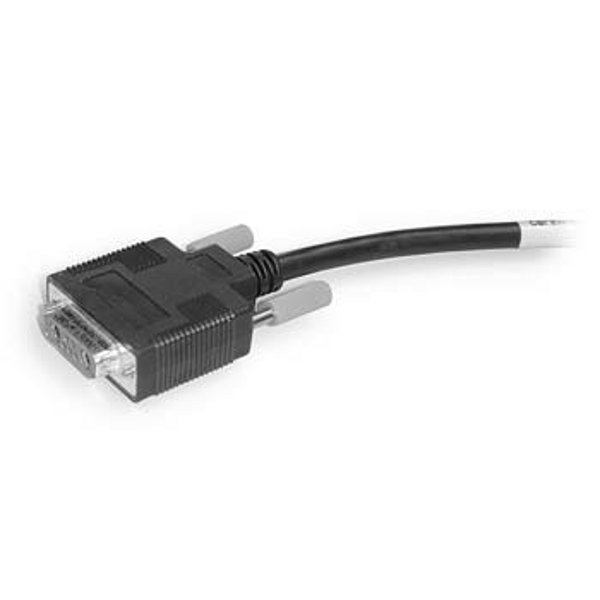 Manufacturer:

Animatics

Product Family:

CBLPWRCOM2 Series

Length:

5 m

Product Type:

Cables
Moog Animatics CBLPWRCOM2-5M Cable, power and communications cable (Flying Leads) for main 7W2 connector on Moog Moog Animatics SmartMotors.
Product Description
Power and Communications Cable (Flying Leads) for Main 7W2 Connector on Moog Animatics SmartMotor™.

CBLPWRCOM2 series is a power and communications cable consisting of a 7W2 main motor connector with communications internally shielded from power and a full shield over entire length terminating at a metal jacket inside the over-molded connector.
Dimension Drawing