CPX160 Parker Plug Fitting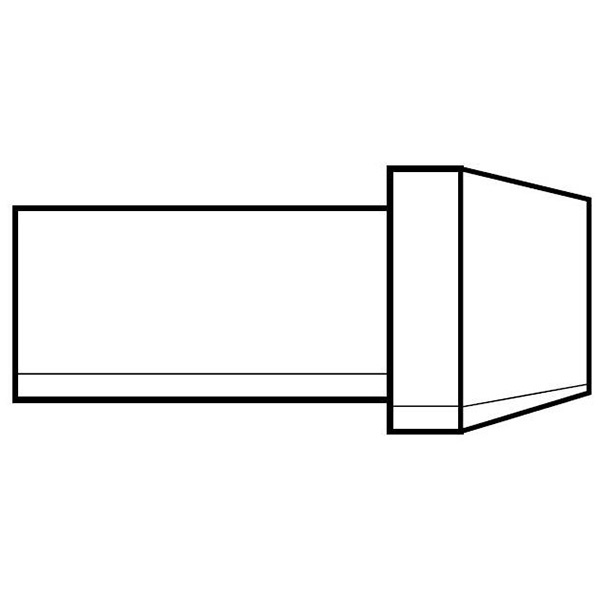 Application:

Chemical Injection, High Pressure Gas System, High Pressure Test Panel, Offshore Skid Panel

End Connection:

Medium Pressure Coned-and-Threaded

Material:

316 Stainless Steel

Nominal Pipe Size:

1 in.

Pressure Rating:

20000 PSI

Process:

Cold Worked
Parker Instrumentation Plug Fitting, 1", Medium Pressure Coned-and-Threaded, 20000 PSI, Cold Worked 316 Stainless Steel, Plug.
Product Description
Plug Fitting; Nominal Pipe Size 1 Inch; End Connection Medium Pressure Coned-and-Threaded; Material 316 Stainless Steel; Process Cold Worked; Pressure Rating 20000 PSI; Temperature Rating -423 to 1200 Deg F; Application High Pressure Test Panel, High Pressure Gas System, Offshore Skid Panel, Chemical Injection
Features/Benefits
Coned-and-Threaded Connection Designed to Permit Larger Bore Size Increased Flow Rate; Connection Weep Holes for Safety and Leak Detection
Series Information
Parker Autoclave's SF Series medium pressure cone and thread fittings are designed for use with 20SM Series medium pressure valves and Parker Autoclave medium pressure tubing. These cone and thread fittings are rated up to 20,000 PSI (1379 BAR). One of the unique features is that these fittings incorporate connections with orifices sized to match the high-flow Parker Autoclave 20SC Series valves. The installer can obtain a higher flow rate with these matched valves, fittings and tubing.
Additional Product Information
Plug Fitting; Nominal Pipe Size 1 Inch; End Connection Medium Pressure Coned-and-Threaded; Material 316 Stainless Steel; Process Cold Worked; Pressure Rating 20000 PSI; Temperature Rating -423 to 1200 Deg F; Application High Pressure Test Panel, High Pressure Gas System, Offshore Skid Panel, Chemical Injection