DC-1 Des-Case Desiccant Breather
DC-1 Des-Case Desiccant Breather
In Stock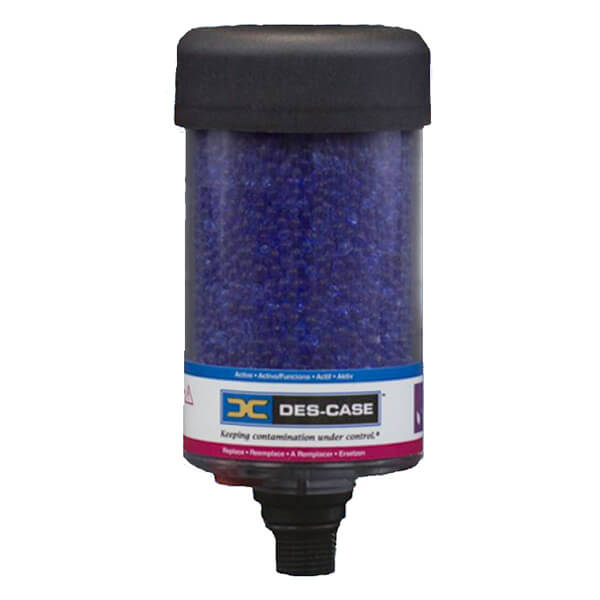 Refine Search:

Breathers & Vents

Max. Operating Temp (F):

200

Product Type:

Desiccant

Manufacturers:

Des-Case Corporation

Max. Adsorption Capacity:

1.68 fl oz

Min. Operating Temp (F):

-20

Silica Gel:

0.28 lbs

Unit Diameter:

2.52 in

Product Family:

Mini DB Series, Standard

Beta Value:

200

Micron:

3.0 uma

Unit Height:

5.31 in

Flow Rate Air/Gas:

4.16 cfm

Amount of Desiccant:

0.28 lbs

Efficiency:

Absolute

Gender:

Male

Max. Absorption Capacity:

1.68 fl. oz.
Des-Case, Standard Series Desiccant Breathers, Beta 3>=200 breather, 3/8 in multi-fit (male: MPT, BSPP, BSPT), 5.31 in x 2.52 in, 1.68 fl oz adsorption capacity, 4.16CFM@1psid max flow rate, 0.28 lbs silica gel.
Product Description
Des-Case Standard breathers provide simple, yet dependable protection from moisture and particulate contamination in lubricants and equipment across multiple industries and applications. These versatile breathers are five times more effective than the leading non-desiccant breathers, providing optimal defense against humidity for your applications.
Dimension Drawing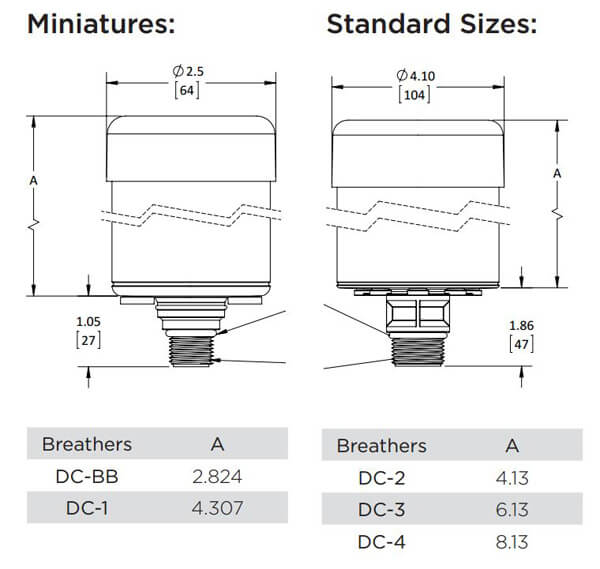 Resources
Recommended Products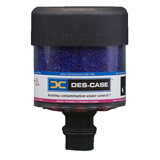 In Stock
In Stock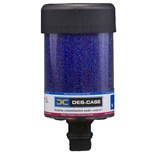 In Stock