Panasonic Reflective-Type Fiber Sensor
FD-S32 Panasonic Reflective-Type Fiber Sensor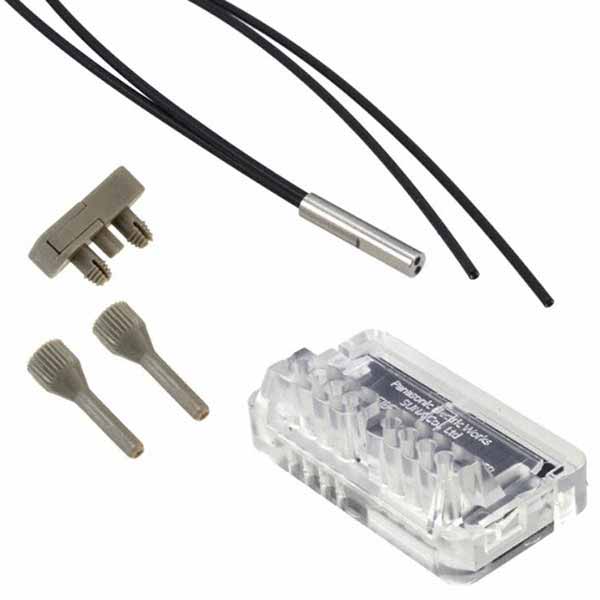 Product Type:

Reflective Sensor

Allowable Bending Radius:

R4 mm

Beam Axis Inclination:

+/- 3 deg

Beam Axis Position:

150 micro m

Beam Direction:

top-view

Cable Length:

2m

Fiber Head Diameter:

3 mm

Fiber Head Length:

15 mm

Max. Operating Temperature:

176 F

Min. Operating Temperature:

-55 F

Protection Rating:

IP67

Scanning Distance:

220 mm

Sensing Range (FAST):

220 mm

Sensing Range (H-SP):

75 mm

Sensing Range (HYPR):

1200 mm

Sensing Range (LONG):

660 mm

Sensing Range (STD):

420 mm

Sensing Range (U-LG):

790 mm

Refine Search:

Sensors
FD-S32 Panasonic Reflective-Type Fiber Sensor, 3mm fiber head diameter, 15mm fiber head length, top-view beam direction, R4 mm allowable bending radius, 420mm STD sensing range, 2m cable, IP67.
Browse All FX-300 Series Products
Product Description
FD-S32 Panasonic fiber optic sensors and sensor headsallow for stable detection in any application, even for use in hazardous environments. With over 180 fiber optic sensor heads to choose from, you are covered from every angle, whether you need long distance, a high-temperature rating, or if you are short on mounting space.
Dimension Drawing