Mott Corporation IGS Porous Metal Filters
GSMM-75-030-12 Mott Corporation IGS Porous Metal Filters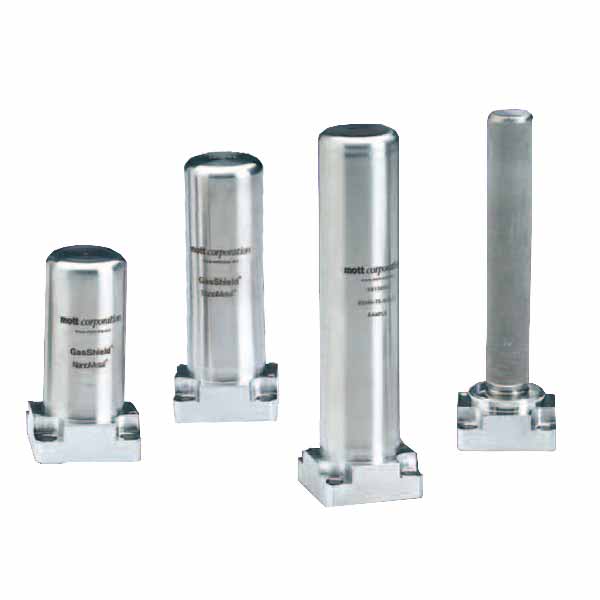 Filter Element Material:

Nickel

Inlet Outlet Type:

C-Seal

Max. Rated Flow:

30 slpm

Fitting Size:

1/4 in.

Product Type:

Inline
Mott IGS Porous Metal Filters, 30 slpm, 2.4", Nickel, 316L SS, C-Seal.
Product Description
High-precision, high-flow, all-metal filtration engineered specifically for Integrated Gas System (IGS) assemblies.
Mott High Purity - who for years has provided the highest quality porous metal filters and flow restrictors for semiconductor manufacturing - also offers these same products in IGS-compatible designs. So now you can combine the ease of installation, stick component accessibility, ease of maintenance, reduced assembly time and compatibility between components that are typical of IGS, with the selection and performance benefits offered exclusively by Mott. Mott's mission is to provide customers with unique filtration and flow control solutions using materials specifically designed for demanding operating conditions, 9 LRV efficiency and exacting flow control. Our full line of IGS filters and flow restrictor products is designed for compatibility with the gas system interfaces currently being specified on process tools, gas cabinets, and valve manifold box installations per SEMI 2787. As the challenges of the 300mm conversion have emerged, our technology has provided the necessary solutions.
High flow rates - Mott porous metal media has
unique properties that allow for the production of a wider range of flow, material and configuration options than our competitors. This flexibility in geometry provides filters with flow ratings of up to 100 slpm while meeting the envelope requirements of the industry.
Complete range of product configurations -Mott's standard IGS modular mount offerings include the 1.125" configuration with C-Seal or W-Seal, as well as the 1.5" version with C-Seal or W-Seal. We have the design you need.
Wide choice of materials - Mott IGS filters are constructed of 316L SS, Hastelloy® C-22 or PENTA® Nickel, the most comprehensive offering in the industry. This translates to chemical compatibility with virtually any gas used in semiconductor production today, without elastomers or other non-metallic materials which could flex or shed particles.
Flexible flow control - Flow restrictors are available in IGS designs which exhibit the same reliability, quality and performance of the Mott In-line restrictors in wide use throughout the semiconductor industry.
Dimension Drawing