Panasonic Compact Inductive Proximity Sensor
GX-5M-R Panasonic Compact Inductive Proximity Sensor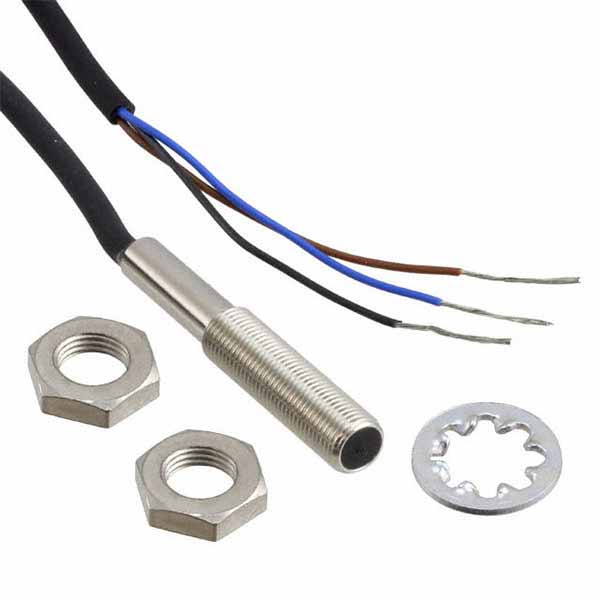 Product Type:

Proximity Sensor

Cable Length:

3m

Housing Material:

Stainless Steel

Hysteresis:

15% or less or op distance

Input Voltage:

12-24VDC

Max. Operating Temperature:

158 F

Min. Operating Temperature:

-13 F

Output Mode:

NPN

Protection Rating:

IP67

Scanning Distance:

0 to 0.6 mm

Refine Search:

Sensors
GX-5M-R Panasonic Compact Inductive Proximity Sensor, 12-24 VDC, NPN output, 0 to 0.6mm sensing range, Stainless Steel housing, 3m cable, IP67, -13 to 158 F deg op temperature, red LED indicator, 15% or less or op distance hysteresis.
Product Description
GX-5M-R The
GX Series compact inductive proximity sensor
is a high-performance, easy-to-use solution for your metal detection needs. It features a robust mounting area that has been improved to accept a higher tightening torque than that of conventional models. The series features simple a 3-wire DC hookup for quick integration. In addition, the wiring is highly flexible so it is suitable for applications where repeated motion will occur. A bright, orange indicator at the base of the sensor provides the user with easy verification of the output status. A wide range of units is available from the ultra-thin GX-3S(B), just 3.8mm in diameter, to the compact but long-range GX-8ML(B), with a 2mm detecting distance.
FEATURES
High performance
Threaded and non-threaded versions
Compact housing
Increased sensing distance
Dimension Drawing